As much as I love my DSLR, I am so glad that I have an Iphone. Sometimes a perfect moment happens and without having to worry about lighting and settings and lugging it around, I just whip out my phone and capture the moment while it's happening.
I was going through my phone tonight and realized that some of my very favorite pictures of Vivian have been taken within the last month. Although she is starting to have some major attitude problems, she is also getting impossibly cuter and cuter every day.
::Impromptu bath in the sink in the afternoon::
::relaxing in the cart while shopping::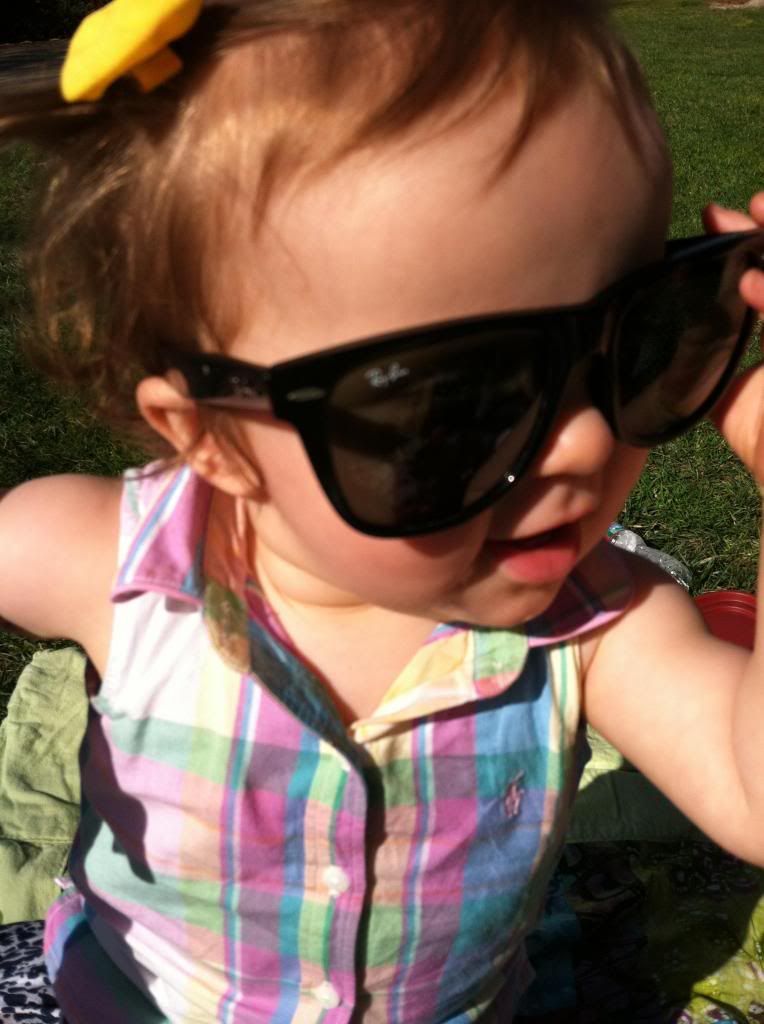 ::sporting vintage tanks and mom's raybans in the sunshine::
(this picture is one of those that I can tell will just be a classic forever)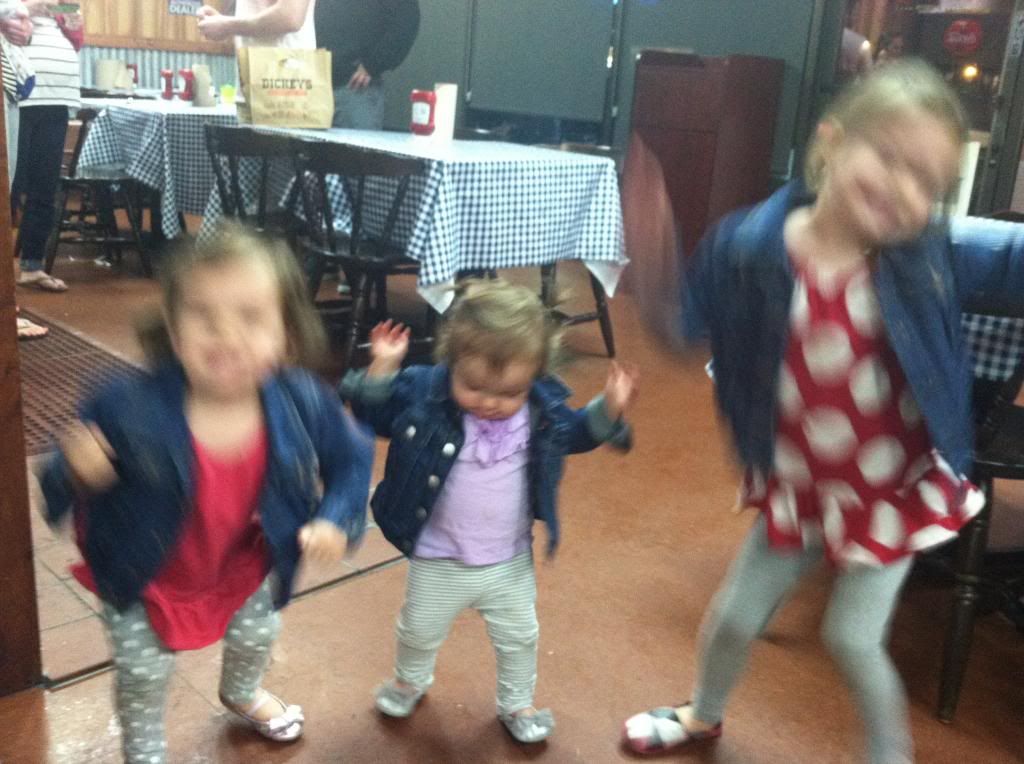 ::so happy to be inducted to the big girl club with some of her favorite friends through dance parties::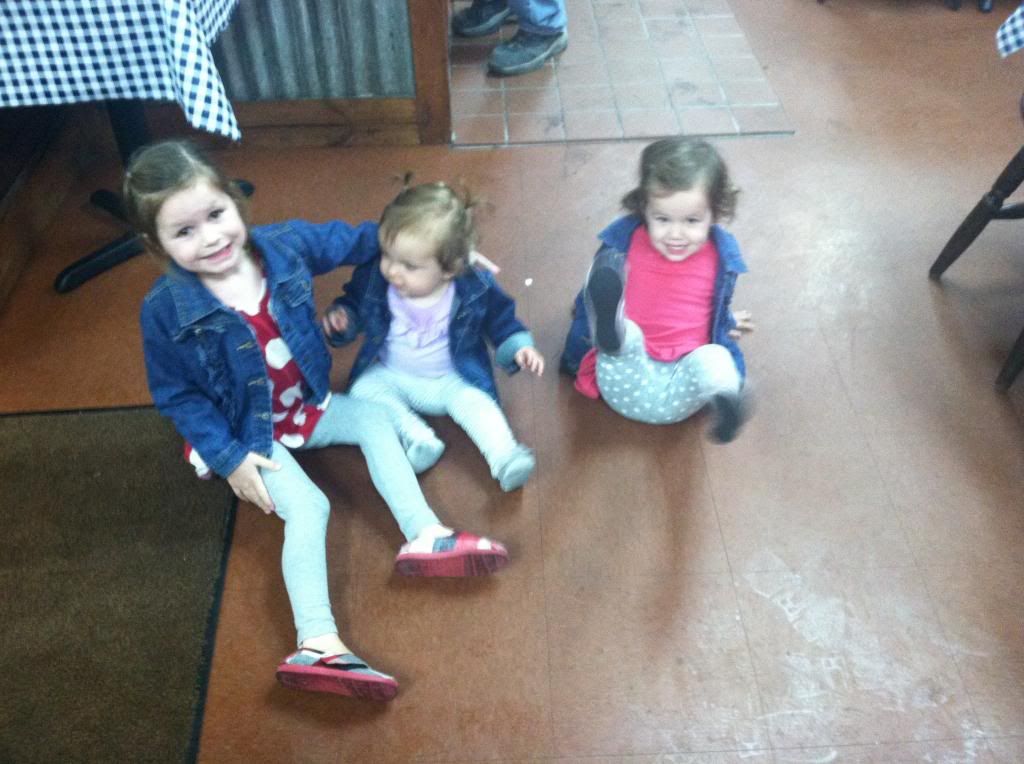 ::and wearing unplanned, matching jean jackets and gray leggings to complete the induction::
::flying high::
::being naked and getting into everything that isn't nailed down whilst being naked::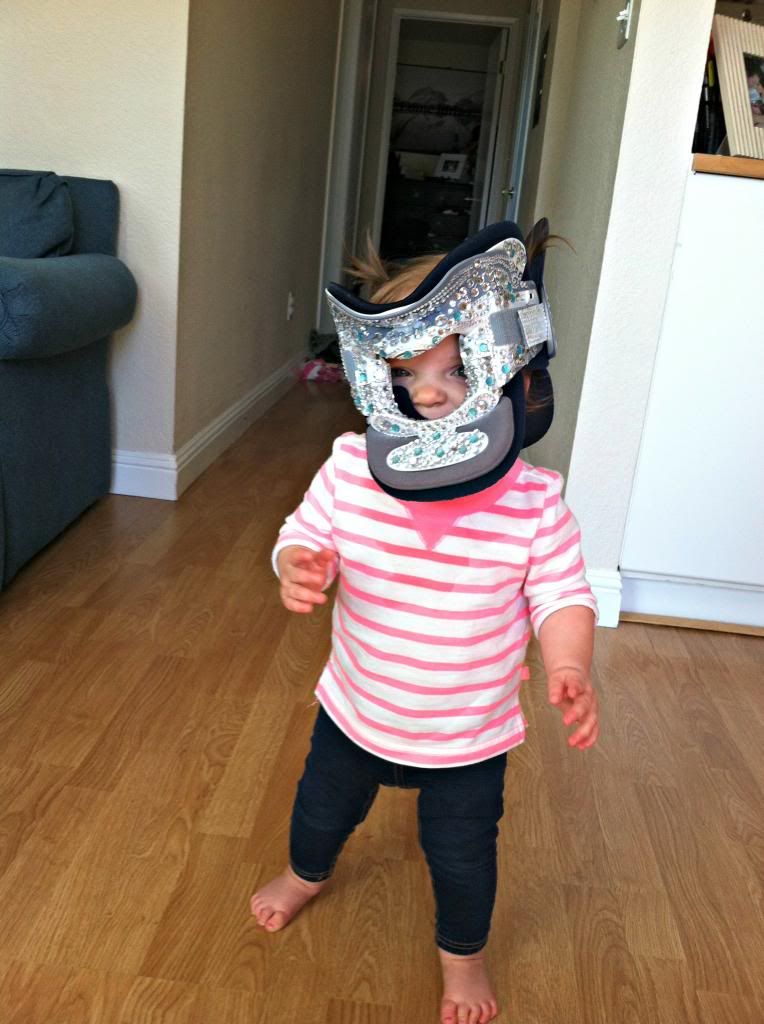 ::going for the Darth Vader look::
::two inseparable pals, and sunglasses that hardly ever come off::
::Looking like a freaking two year old observing flowers::
(possibly my very favorite picture of Vivian ever taken)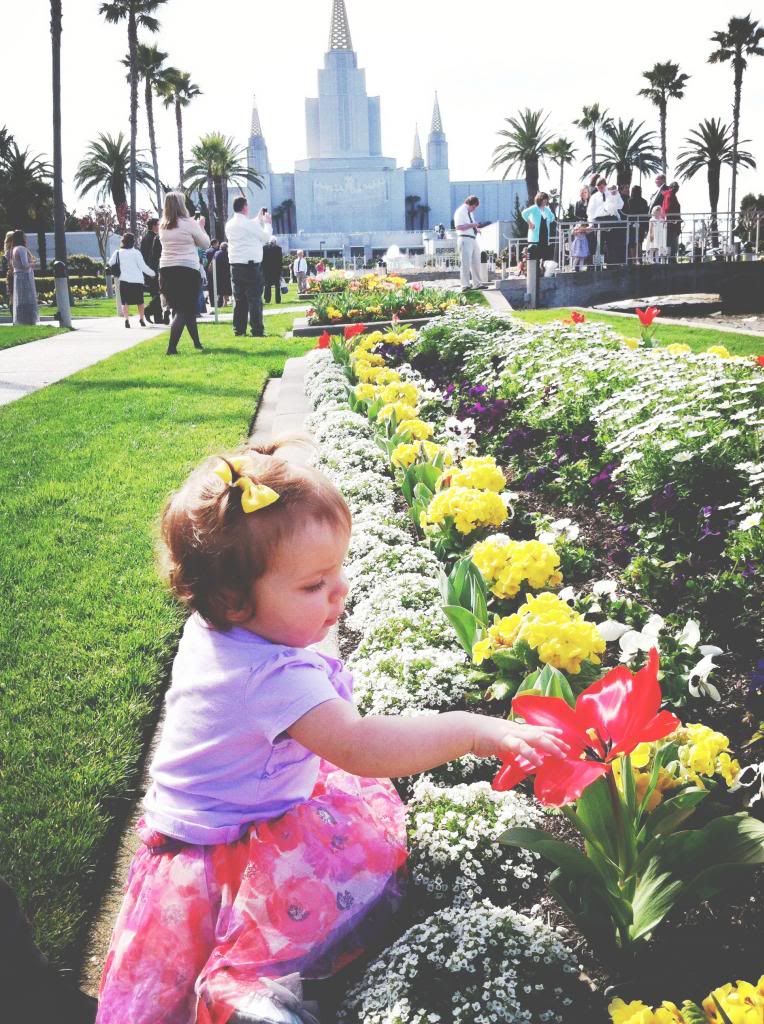 :: an awkward family photo, and again with the sunglasses::
::yogurtland date with the cutest duo ever, plus the sunglasses AGAIN::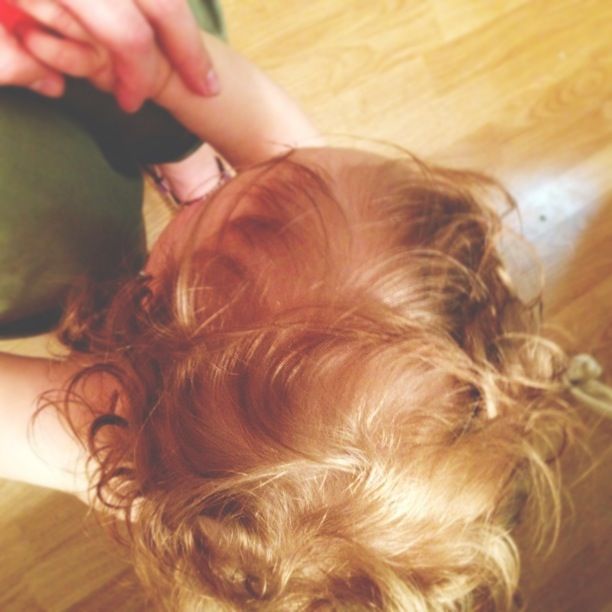 ::wild hair that gets curlier and curlier every day::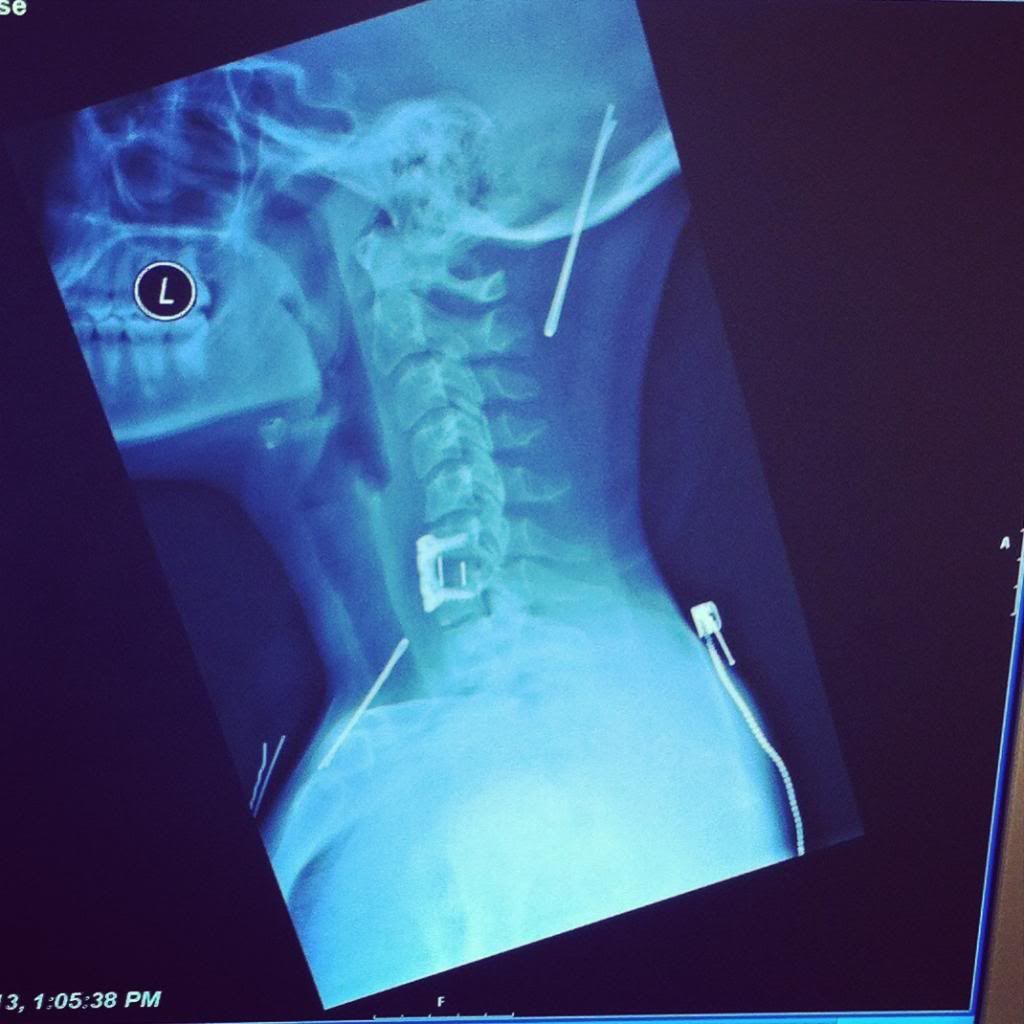 ::and an x-ray of my sexy skeleton with a bobby pin sticking into my brain and my neck::
awesome right? Plus I got some really awesome news about my neck brace status! Party on Wayne!
Although I've tried to have a positive attitude and make the best of my situation, this last month has been physically and emotionally draining for us for many reasons.One of my best friends who is going through a difficult trial right now wrote something that really inspired and resonated with me.
"Life truly is sweet-even when it stinks"
I am surrounded by good and wonderful people. People who I look up to. I see these people going through life-changing events that are unbelievably hard...but through their trials they are comforting and peaceful and full of faith and positive thinking. I emulate them.
And so when I am feeling low and feel like I should get to complain about this or that, I think of people who are going through hard things and still see the silver lining.
Today when I was looking through the pictures on my phone, I realized how truly blessed I am to be living the life that I am. Things suck sometimes, for all of us, in different ways and in different seasons, but it is so true what my friend said even in a time of difficulty:
Life truly is sweet--even when it stinks.
I hope I can try to remember this more often and enjoy life while it's happening.
On another note...
Happy Ides of March! Don't kill a Julius Caesar or anything.