You know how the grill is like, the best cooking aparatus ever, especially during the summer?
Well, now it just got ten times better than you thought it was.
LIKE, GRILLED PIZZA BETTER.
The other night was a beautiful night. Warm, sunny, and perfect for firing up the grill. My Mother in Law was visiting and she wanted the best of the best food on the grill. So naturally, I told her about grilled pizza.
Have you ever had grilled pizza?
It's awesome, and maybe even better than real pizza (as opposed to fake pizza. Duh).
Anyway, here is a little step by step action for ya, just in case you were feeling reeeeeally hungry.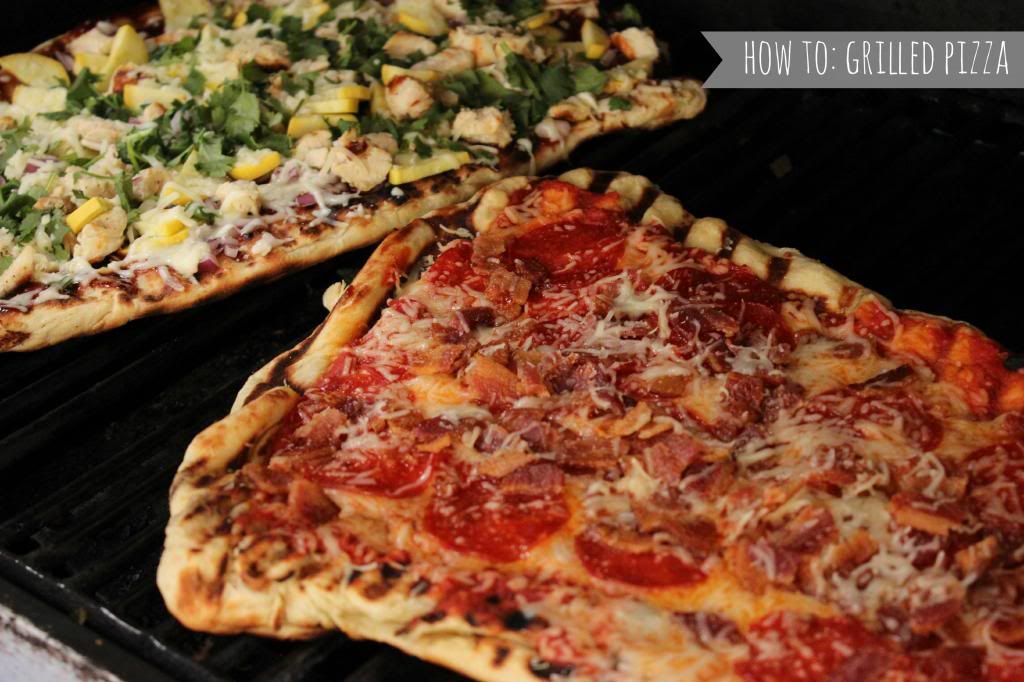 Heat up that baby on medium high for about ten minutes.
Obviously, a very important step.
It helps if the grill master has red hair. Adds a little extra kick, you know what I'm sayin'?
We really love BBQ Chicken pizza with squash on it, and my MIL requested pepperoni and bacon. Obviously, the beauty of pizza making is that you can make whatever the heck you want!
For the pepperoni pizza, I tried out
this recipe for pizza sauce
, and it was simple but divine! Definitely recommend it over the store bought stuff, you know? Because I'm like, totally homemakerish. Or something.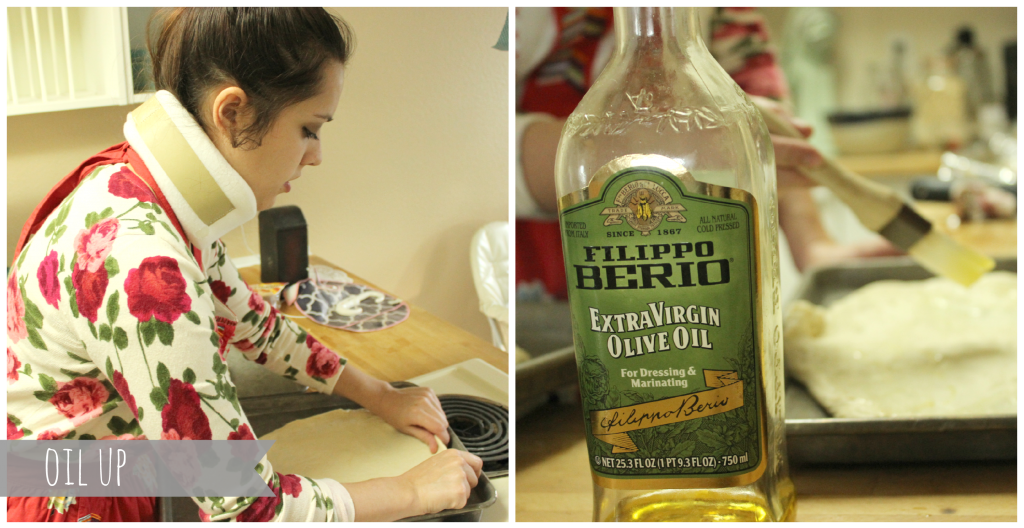 Then, you shape your pizza dough.
I used this recipe
, which was the best dough I've ever had, and really easy to throw together. It makes enough for two medium pizzas, but just make sure you plan to make it a day in advance! When your dough is ready on a cookie sheet and make a little ridge for the crust (and it's always skiwompus, which is totally cool) and then you slap some olive oil on those bad boys, just so they don't stick to the grill.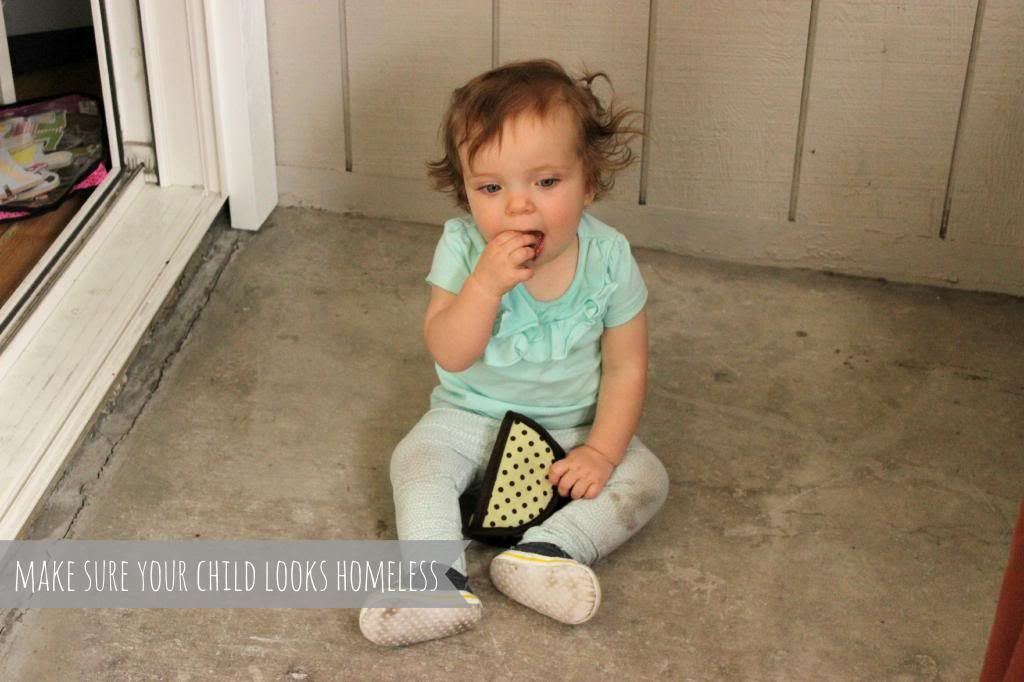 By the way: in this picture, she is totally eating a sharp rock.
I told you. There is no contest.
I am DEFINITELY winning Mother of the Year award.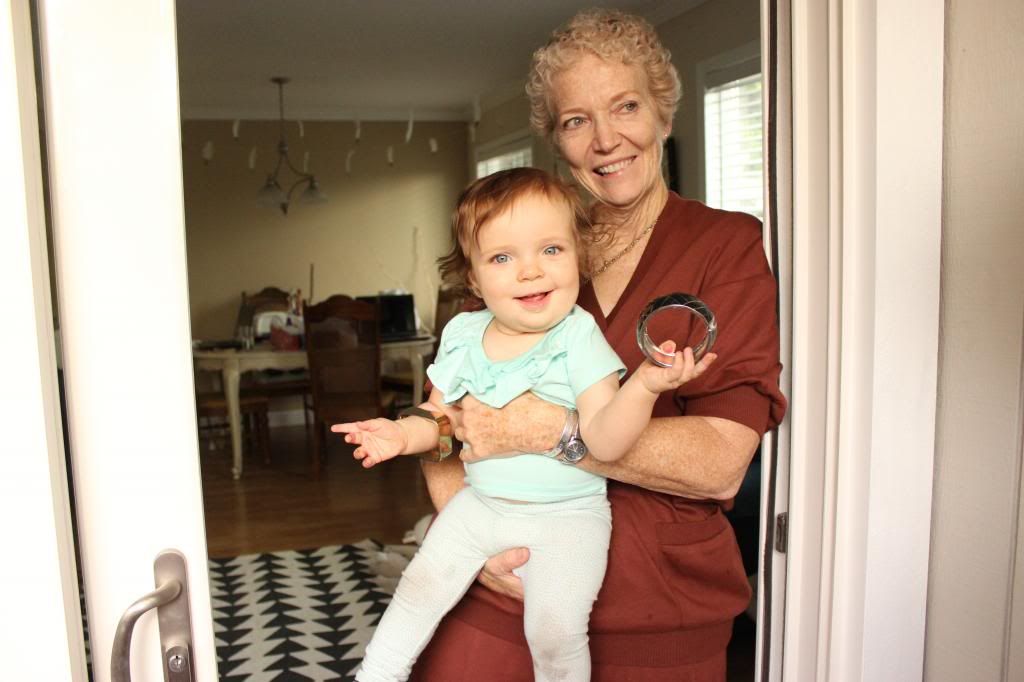 But having grandmas around to take care of the homeless kid always helps too.
Now, the most important part of making a successful grilled pizza is making sure you have everything ready to go, right by the grill. The process is a quick one, and if you don't act fast, your pizza will suck. Really.
So, take the dough, and using tongs or your own two hands, flip the oiled side of the dough onto the grill. It takes some practice, and your dough might tear or get all weird shaped, but have no fear. The weird shapes are what make this pizza awesome.
Close the grill and let that dough cook for about 2-4 minutes, or until it starts getting all beautifully bubbly on top. Use those tongs, and flip the dough back over. Make sure you have those pretty grill marks on top!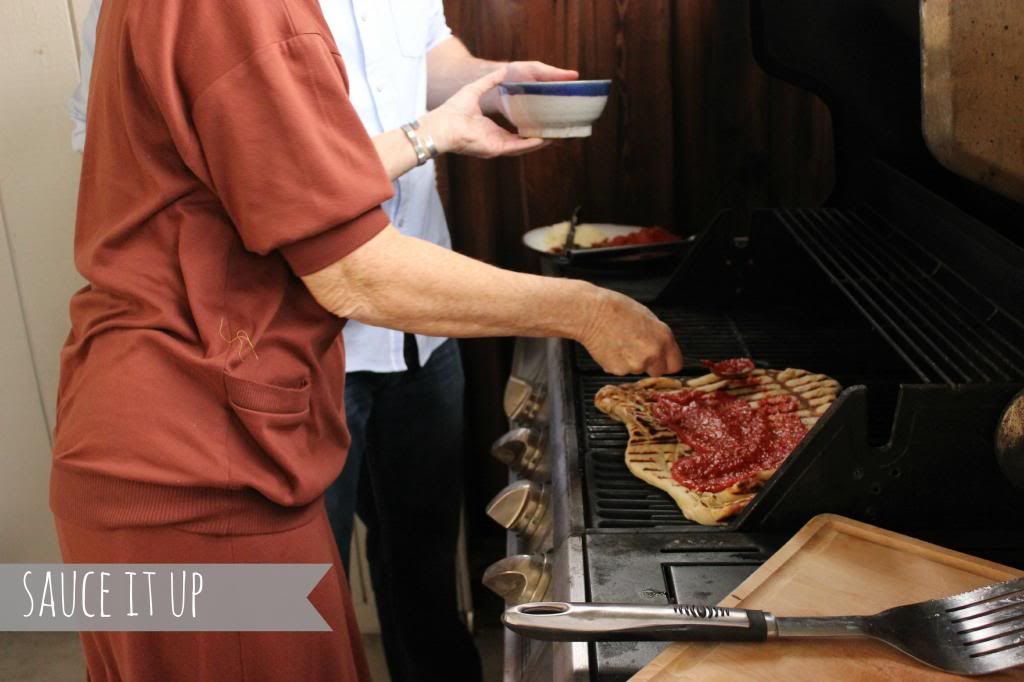 Now, this part is important. QUICKLY spread your sauce and toppings onto your pizza as fast as you can so it doesn't burn. When your pizza is layered with deliciousness, close the grill and let it cook for just a little bit longer...maybe 2 minutes or so. Just watch for that cheese to melt and make sure your pizza isn't getting scorched.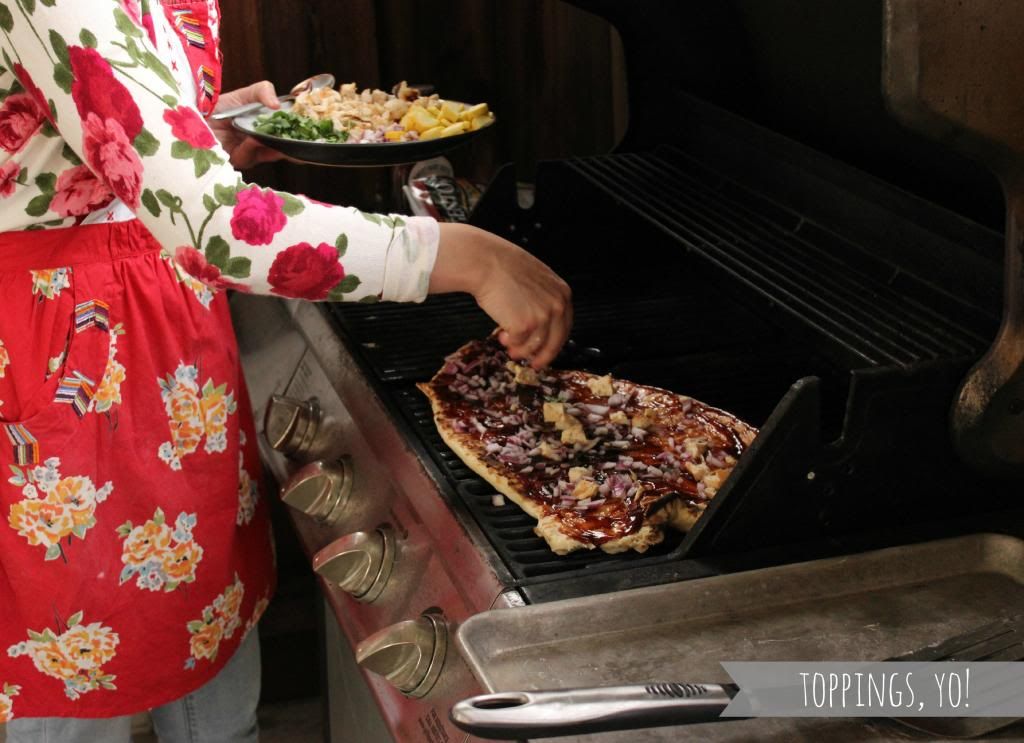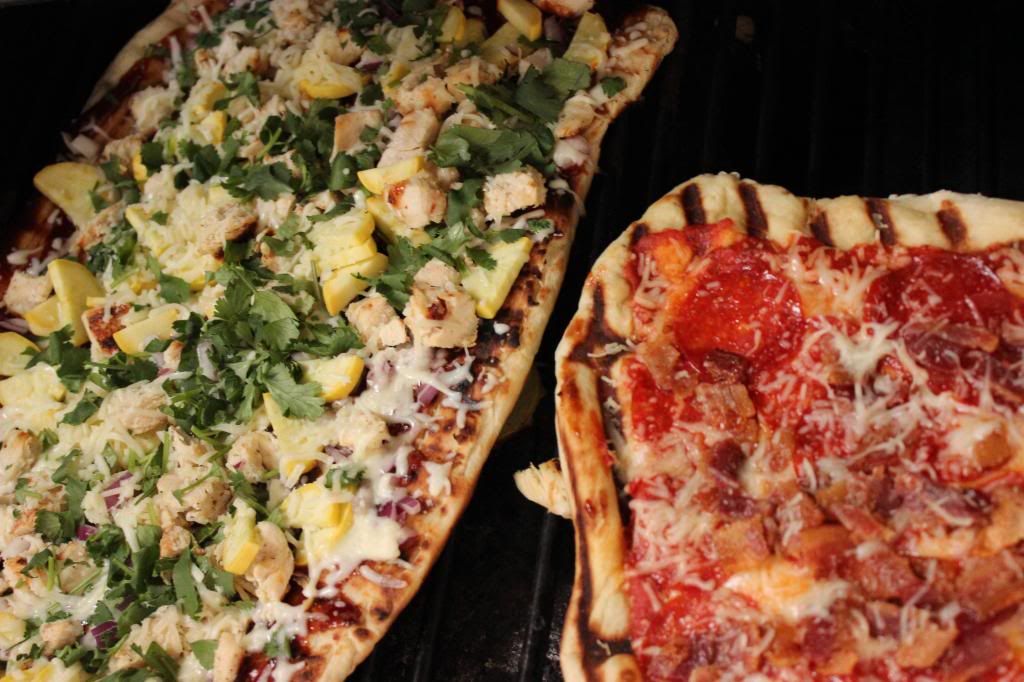 When your pizza is cooked through, slap it onto a cutting board and dish up!
And just a little trade secret: the pizza is 5.3 times better if you eat it while drinking out of this cup.
Just trying to help.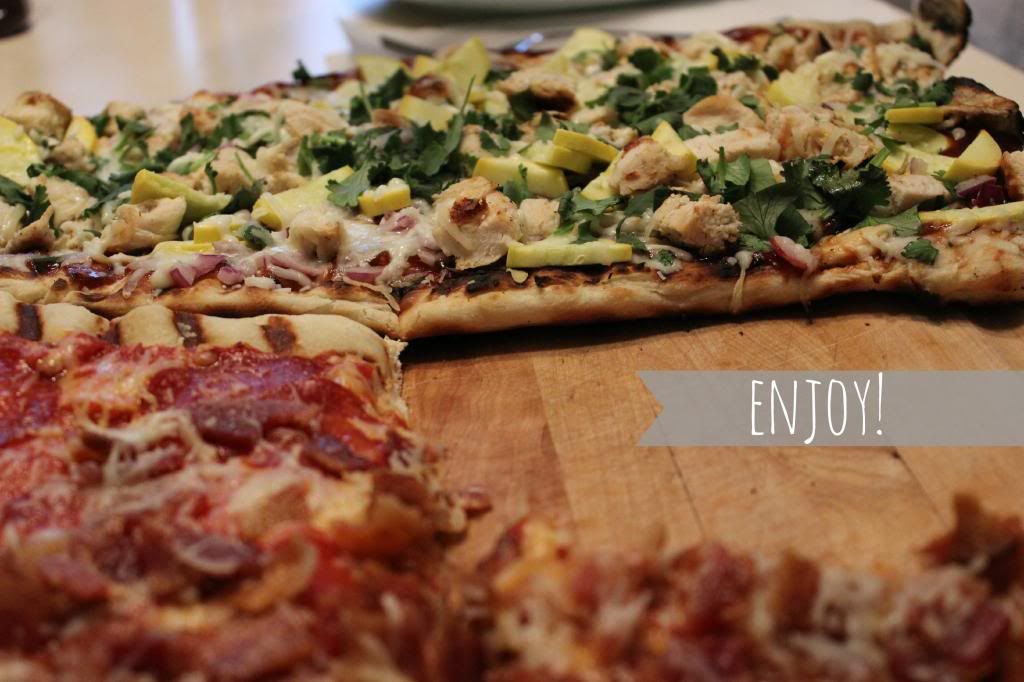 Best meal we've had in a looooong time. I loved it and plan to make it again and again this summer.
So quick, but so so FUN!
GRILLED PIZZA FOR THE WIN!
Have you ever made grilled pizza before? Did it change your life too?
Good. I'm so glad we are friends.
Original idea adapted from here.