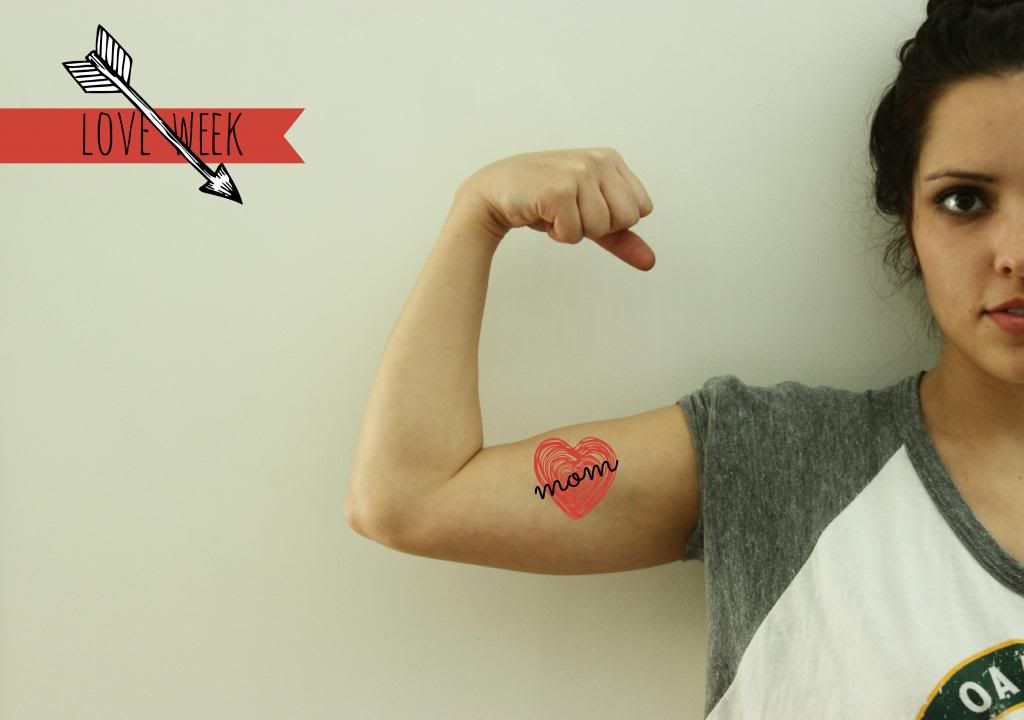 Here's something you maybe didn't know about me:
I am a total gym rat.
I looooove the gym.
I'm not one of those girls you see on their phones the whole time, checking out their ass in the mirror and their hair all ready for prom.
No. I go to the gym to work out hard. I don't have cute workout clothes, I don't wear makeup, my hair is a mess. I lift weights and sweat a lot and look totally gross.
It's taken me a while to get back to my normal gym ways, and for some reason, I have had a hard time staying motivated
(you'd think my gross post baby body would do the trick...but, no).
But then, I discovered this
Crossfit blog
and it totally changed my workouts!
The lady who runs this Crossfit blog posts a workout every day. It changes and targets different parts of your body, and you time yourself, so it keeps you motivated to get better (especially if you're the competitive type like me). It's strength training and cardio all slammed into a 20-45 minute workout, and they are tough.
After doing it for only a month, I have noticed a huge difference in my muscle tone and my health. I am so much and the best part is that the workouts can be quick, and you can do a lot of it at your own house with minimal equipment if you can't make it to the gym or don't have one. As korny as it sounds, it's perfect for a mom with limited time. You could totally fit a workout in during nap time or something.
Anyway, I have fallen in love with the program. You should totally do it. Really.
Now, since I'm having surgery today, I won't be able to go to the gym for at least 3 months, and that realization is totally bumming me out. I have found that If i go to the gym, I get endorphins that make me so much happier than I can get any other way. I think I might have a hard time being positive if I can't do some kind of physical activity, you know? I'm freaking out just a little bit. The gym is my release!
and that brings me to another point:
I am amazed at how much i have taken my health for granted.
As I have been preparing for this surgery with a million doctor appointments, lab work, blood tests, EKG's and a million other things, I have realized that I really am perfectly healthy. I don't have any major health problems, I've never had any surgeries. I don't smoke, I don't drink, there's no major family health problems and I don't take any medications. Except for this weird herniated disc thing, I'm fine.
I'm a healthy person, and after finding out how much this surgery will affect me for a while, I'm realizing that I always took for granted the things that my body could do. That I could go to the gym whenever I wanted to and do whatever I wanted to. It is such a blessing to have a healthy body, And bodies are so amazing. I am amazed at what my body will recover from and how much doctors know.
And how weird is it that I am putting my complete trust and basically my future health into the hands of a man that I really don't know at all.? I've met my surgeon 2 times. Twice! And he literally holds my future in his hands. If he makes a mistake today, I could be paralyzed. Or lose my voice. Or lose a function in a part of my body. But I trust this doctor. Isn't it so weird how we trust doctors completely? Freak, I'll be totally drugged and out of it and laying naked on a table while he cuts into my spine and removes a part of my body that I was born with.
I mean....it's just weird, you know?
But I'm not worried about it.
I trust doctors...and I trust God.
I just wanted to say that I am so incredibly grateful for a healthy body that will heal quickly and efficiently. I am grateful that I will be able to go back to doing the things that I want to do and that this will not affect me in the long run. I am grateful for my health.
And although this was not supposed to turn into a freaking long post about surgery...it did.
Since I'm having surgery....in like, 3 hours.
I guess you could say it's on my mind.
I love my body. Never thought I'd say that.