Here's the thing about Valentine's Day:
I always have high hopes for something romantic to happen. Maybe some pretty jewelry with diamonds in it. A spontaneous getaway perhaps? A really big shopping spree. Nothing big.
But every year I am let down. And that's not to say that my husband doesn't do thoughtful, sweet things for me, but this holiday just hasn't been that big of a deal for us, thanks to the accountant life we lead. Now, adding a baby to the mix just makes things harder to be romantic. and THEN add a serious spinal surgery and a super sexy neck brace into the mix, the romance factor vanished into thin air. POOF.
I had surgery on Monday, and ended up having to stay 2 nights because I couldn't walk without getting dizzy and lightheaded\ because I guess I'm weak sauce and can't handle narcotics. Weird right?
Anyway, I got out of the hospital right before Valentines, and I was really bummed about it because I just wanted to do a lot of cutesy things for the holiday this year besides these two scandalous decorations.
But then I got home and realized I was pretty much worthless.
My mom, Viv and I tried to go shopping during the day for a little Galentine's day fun, but I pushed myself too hard and I payed for it by being sick and dizzy the rest of the night.
We tried to order Italian (because Italian food is always so romantic), and after taking a few pictures, I started feeling more sick and had to lay down pathetically on the couch, while my mom and Dale ate at the table with a candle....and I sipped water through a straw. And then Dale had to feed me my cold pasta.
That was fun.
But the day before I forced my mom to make my favorite sugar cookie recipe, so after they were all baked and ready and I had rested my pathetic post-surgery self, I felt a little better. So we decorated cookies the best that we could, rented Titanic, and watched it. And then Dale started snoring and I slept with my mom.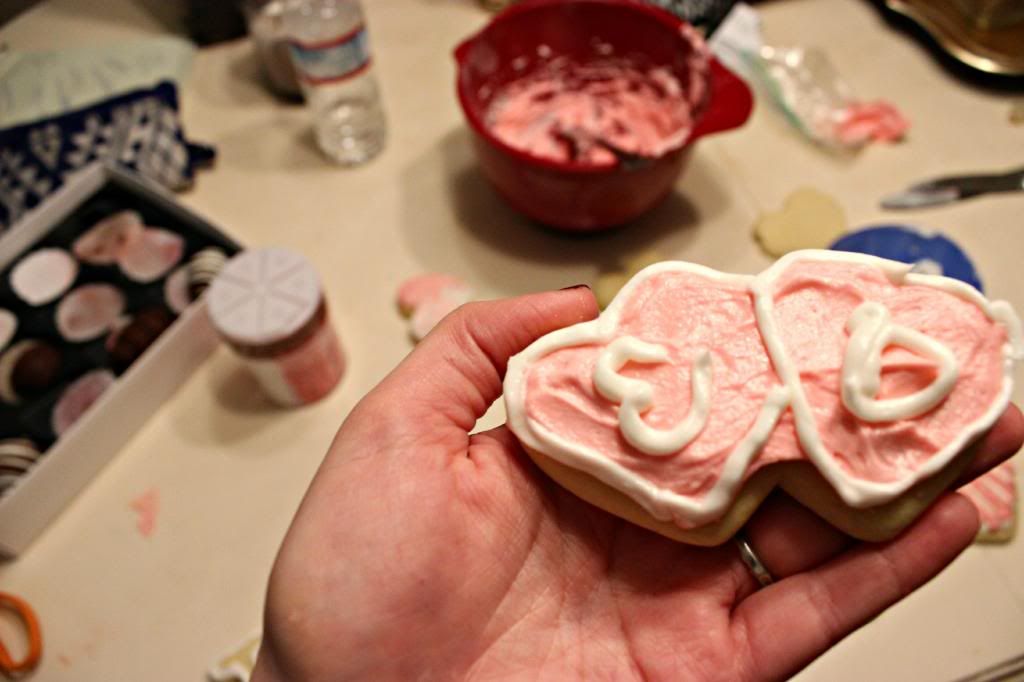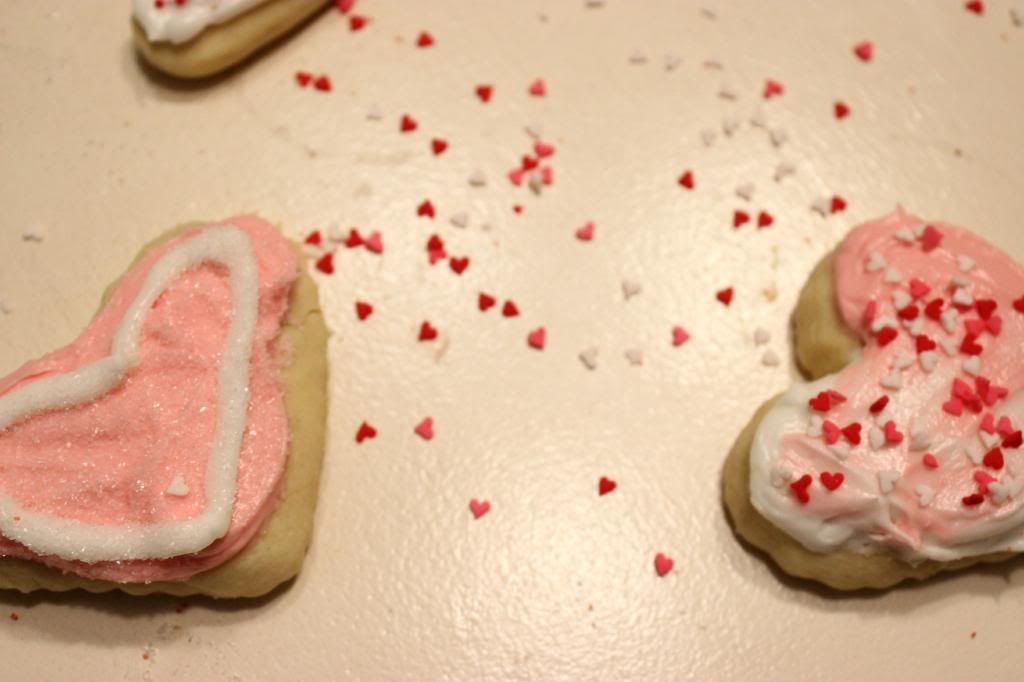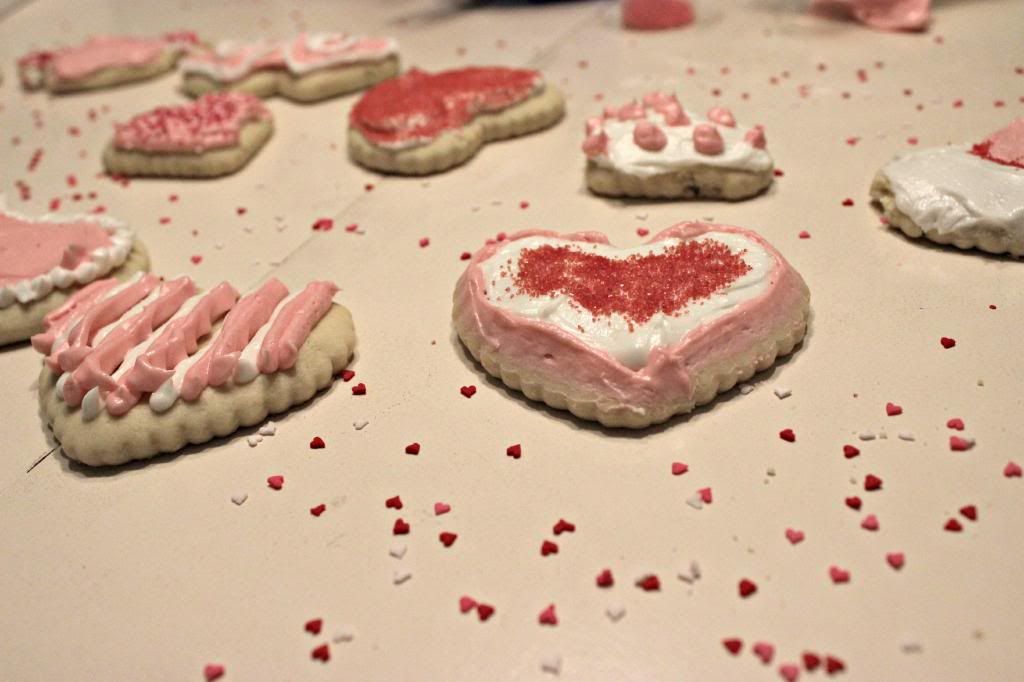 THAT'S how this Valentine's Day will go down in history.
All kinds of pathetic.
But at least it will be memorable.
And at least I got to eat lots of sugar cookies with the people I love the most.

Hope you all had a fun love day with the ones that you love most!