This is the story of how I attempted to make a cousin of
these cakes
, and then failed miserably.
Whenever Dale's birthday comes along, I get a big surge of creative, awesome wife energy. I usually make his most favorite meal as of late, and then I try to find the coolest way to make a cake for the big day. And, because ice cream just happens to be my husband's very favorite treat (besides me of course), it is usually an ice cream cake.
So on the day of his birth, I clear my schedule and prep for what I dare say is the most involved cooking day of the year. And ya. Not to brag or anything, but these cake-from-scratch extravaganza days? Well, they usually are the most epic of epic fails.
Like that one year when I attempted to make my first layer cake in the shape of a baseball. And the middle caved in, but like the chef that I am, I covered the entire middle with frosting so that it was nice and even. Good save.
Anyway...yes. This year. This year was cool. Because instead of making his favorite dinner, I just ditched the baby and took him to dinner. And instead of making a cake from scratch, I used a box mix. And then attempted to make a mini ice cream cake from a can out of it. MISTAKE NUMERO UNO, MY FRIENDS.
So if you have recently been saying to yourself, "Hey. I need to make some mini cakes from a can and substitute ice cream for icing and I want to epically fail.", you're in luck. Because I have made for you an
ELEVEN
step program for just that reason.
Observe:
Step One:
Pretend you take pictures of food for a living, and that you are good at it.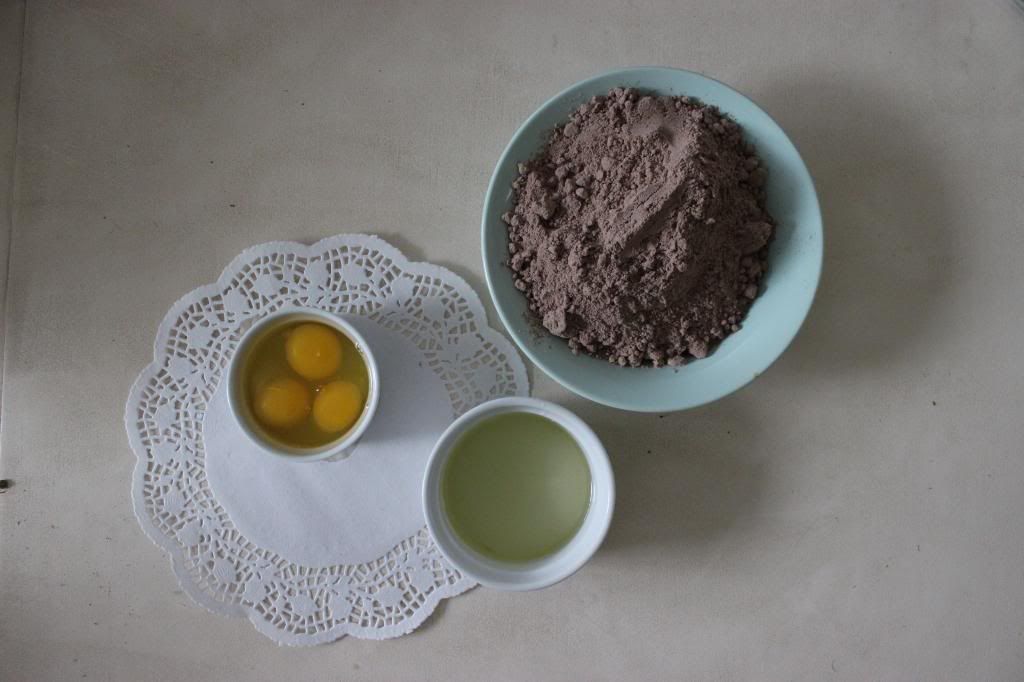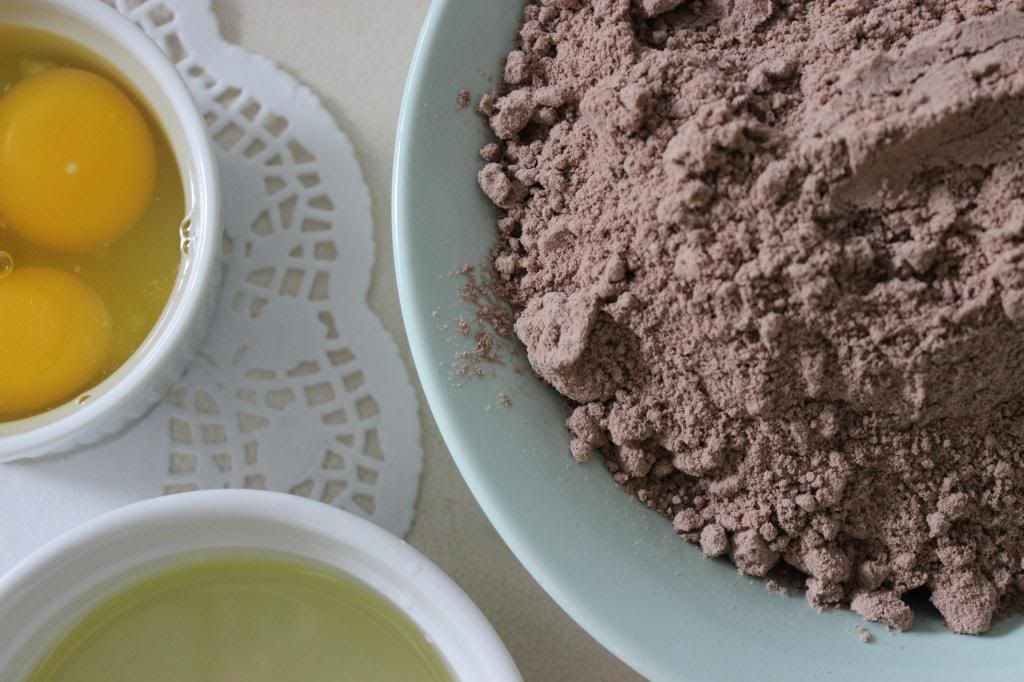 Step Two:
Mix. Mix it real good.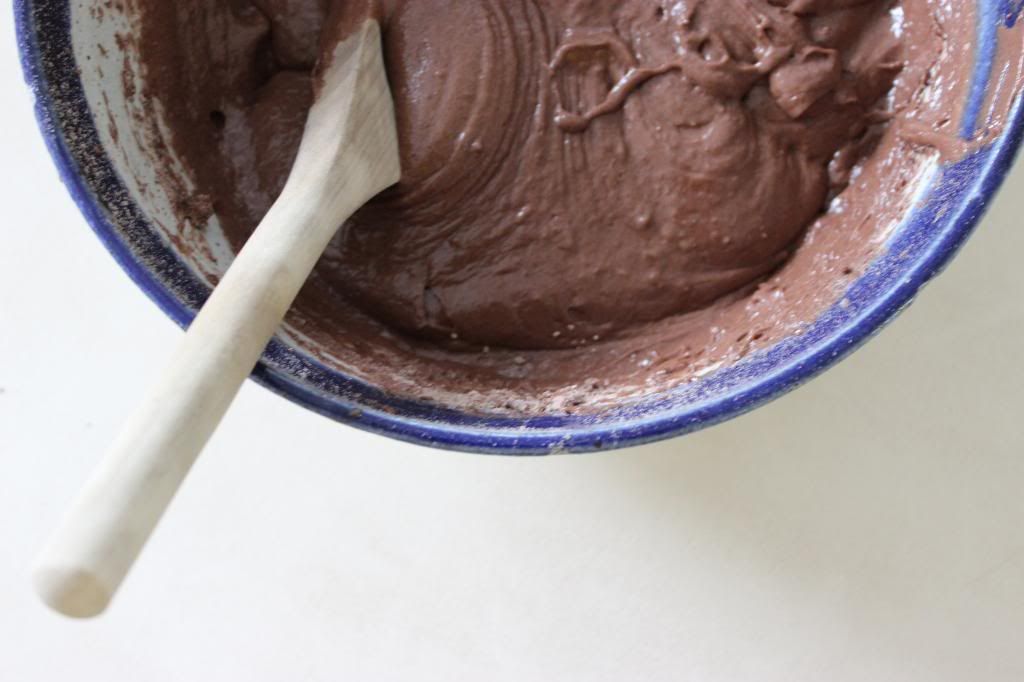 Step Three:
Wash out some cans, and don't worry about BPA, because what even is that?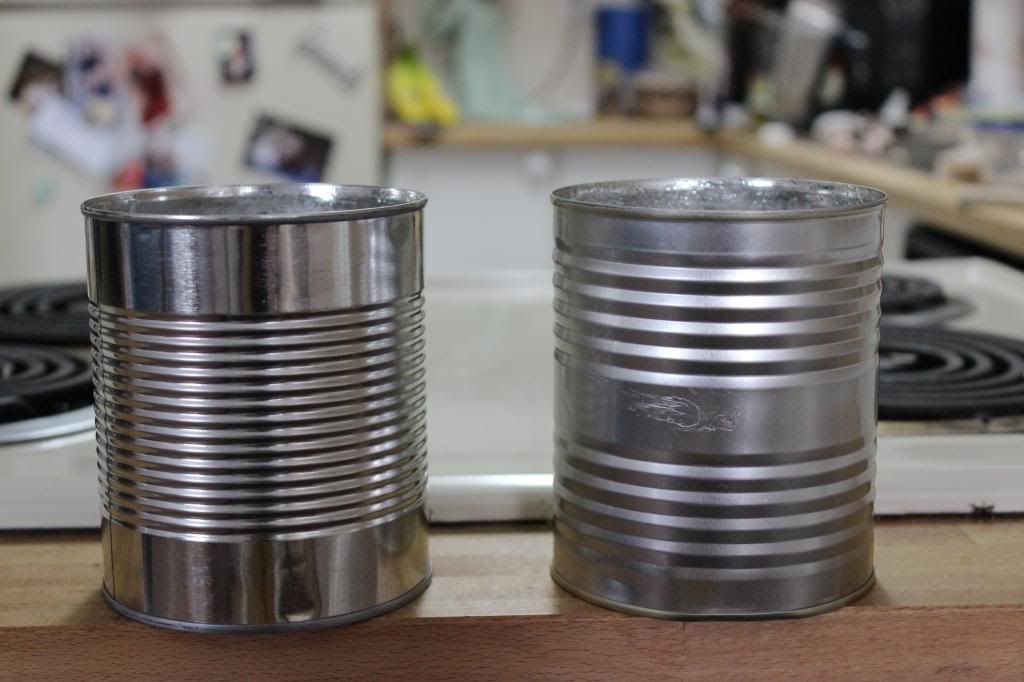 Step Four:
Pat yourself on the back for the beautifully baked-in-a-can cake that looks super Pinterest-y.
Step Five:
Act artsy in your pictures so you look cool. You are a really good food photographer, remember?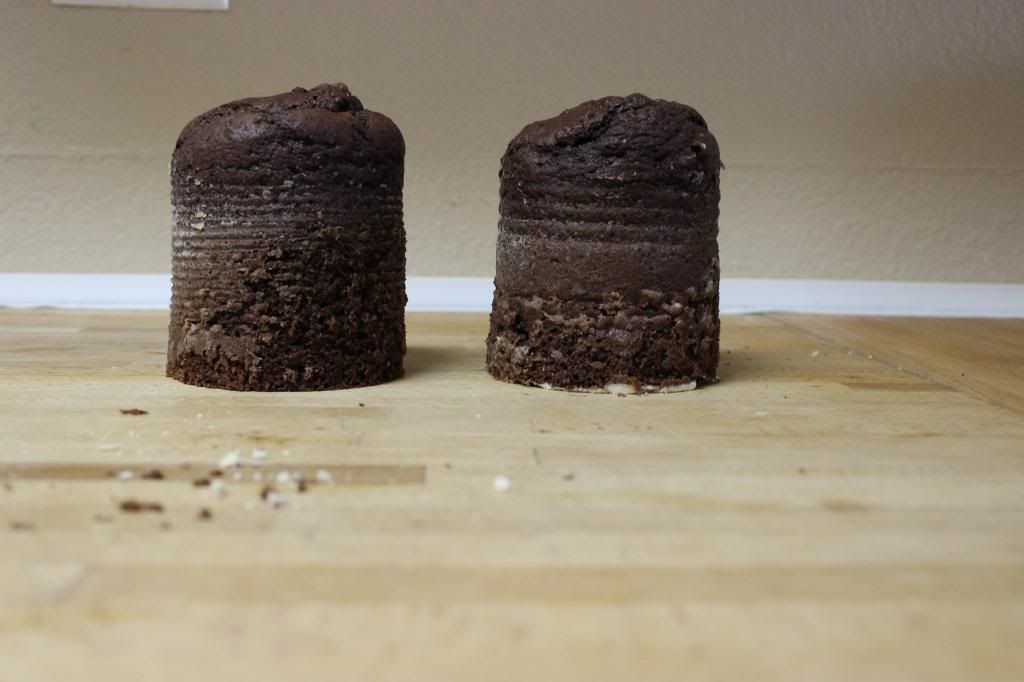 Step Six:
cut. Cut! CUT!! Lop off the tops and the rest into even layers. EVEN, people. That is the key, as it was a lesson hard learned.
Step Seven: S
hare your fudge with the tops of the cakes. But only a little. The fudge is your breakfast, after all. Those cakes need to grow up a little and fend for themselves.
Step Eight:
Get a scoop of ice cream and mold it in your hands like a hamburger patty. And slam. You've got a slab of melty ice cream that melts in .2 seconds flat. So good luck with that. Can't really give you advice there. Unless you are an ice goddess or something, and in that case, I love you.
Step Nine:
and layer and layer and layer. If your cutesy, pinterest-y mini cake is looking like the Tower of Pisa, you're doing it about right.
Step Ten
: Use the skill of a ninja chef and roll the whole mini cake in tinfoil. And put it in the freezer. Like waaaaaaaay back there so it actually freezes.
Extra tip
: don't accidentally leave your freezer door open all day. I mean, I didn't do that or anything. I just heard of some idiot who did and then her cakes melted all to hell. How embarrassing for
that
girl.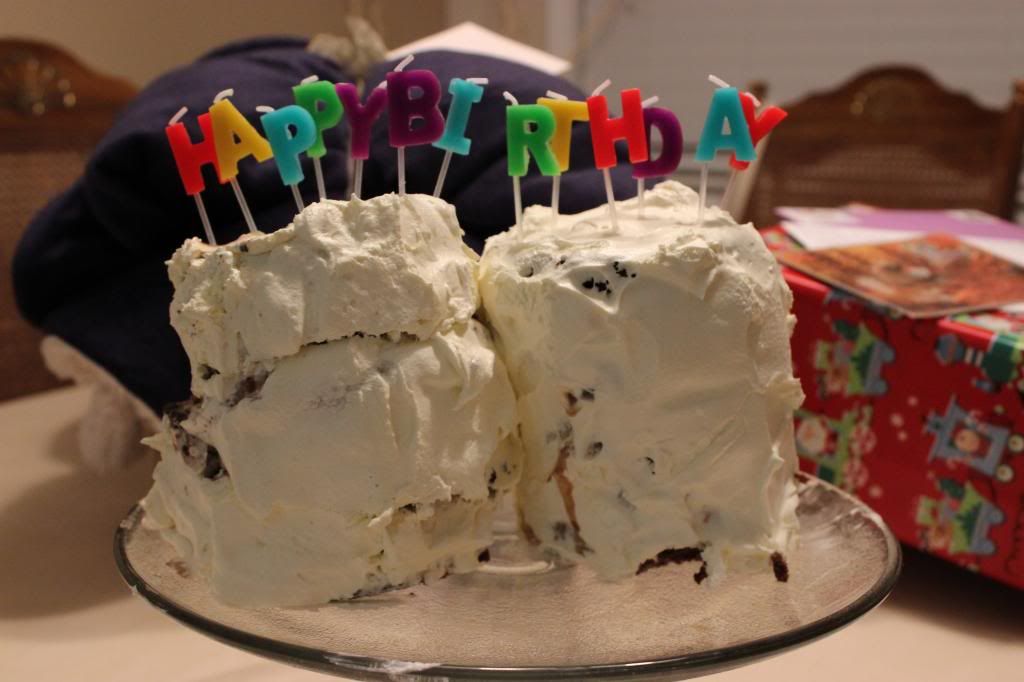 Step Eleven:
Pull some Cool Whip out of the freezer, slop it on those mini Towers of Pisas, and light up some birthday joy in the form of candles. Maybe sing happy birthday in a falsetto voice, and maybe in your birthday suit. All of these will detract from that fact that your beautiful cake meant for your beautiful ginger-haired birthday boy? Well, it sucks. And it tastes even worse.
But at least you're in your birthday suit, so that's what counts (not pictured).
Nobody needs two desserts anyway.