Happy Friday peeps.
Tonight I'm throwing a fondue party with my two new fondue pots and myself. And I'm just really excited about it.
Because fondue is legit. And so is denim on denim.
Not quite sure when this trend became acceptable again, because I'm pretty sure that it was a faux pas just a little while ago. Like, back in the '90s when denim on demin is all that families wore in their family pictures. with their golden retriever and deep side parts, doing the serious look while contemplating the horizon.
Either way, it's here, and here to stay. At least for a while.
So I intend to take full advantage of this once-dorky-but-now-fashion-forward trend.
The fashion gods just need to make up their minds.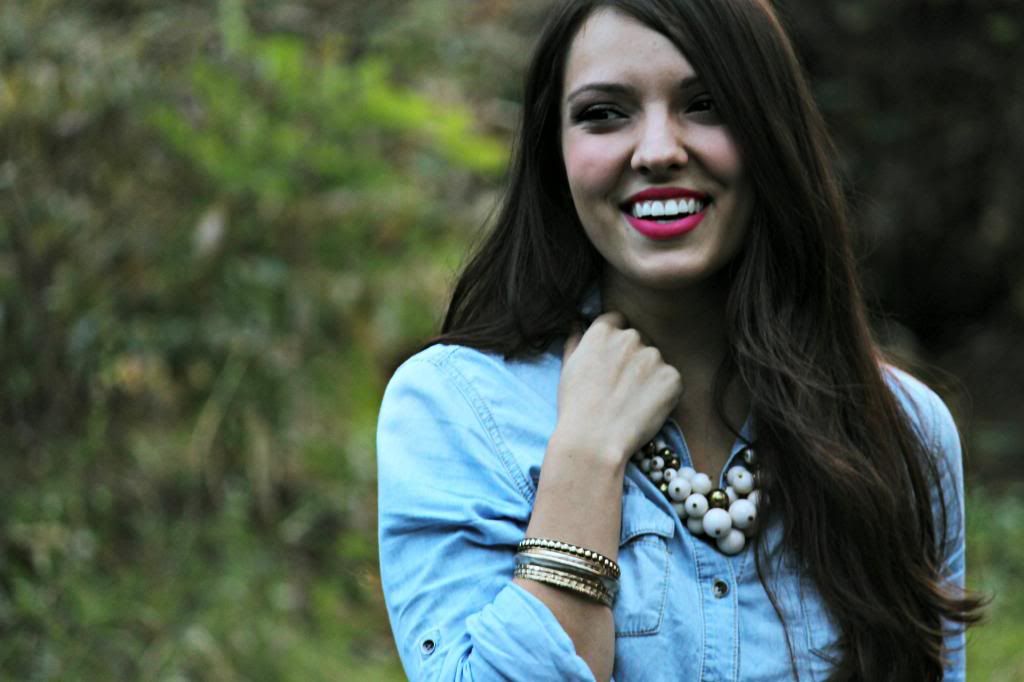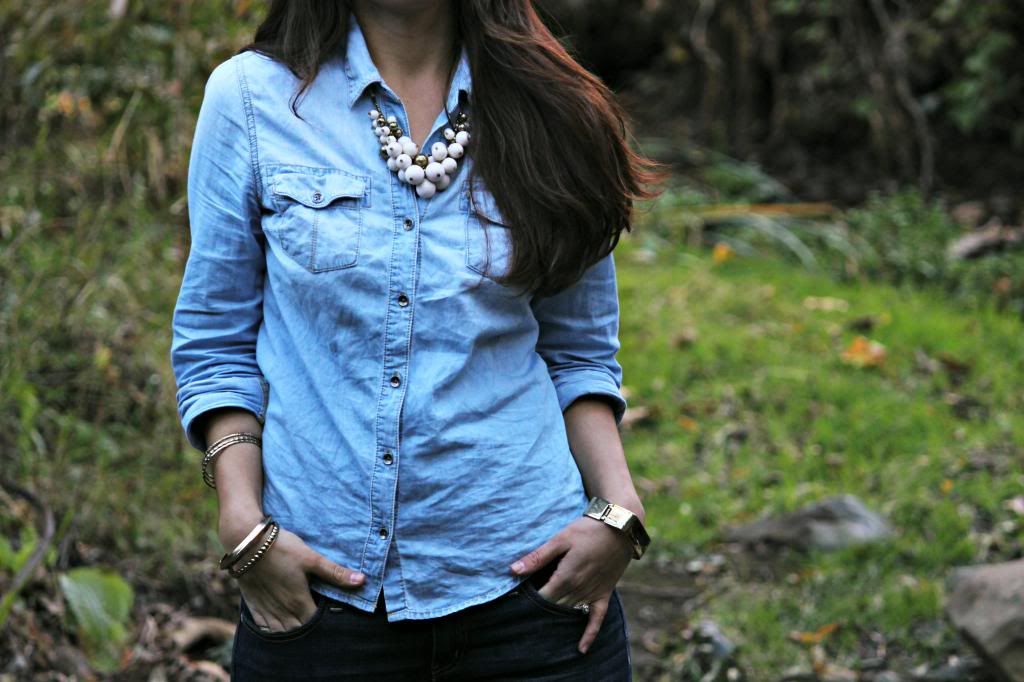 top: Target (old, similar here)// jeans: American Eagle (similar)// loafers: Target (old, similar here)// necklace: Downeast Basics (old) // Bracelets: Forever 21 // Lipstick: NARS Schiap
And now for a family photo:
that's me, second one from the top.
So I say again, happy Friday, you darling denim dames.