Here in our casa, we do a Christmas countdown, in which we split the days counting down to Christmas and do little surprises for each other. We each get 12 days, and so each day the one of us gets a little gift, a Christmas activity date or a compliment.
We've found that it really really gets us in the mood for Christmas. And we love it.
We've had lots of parties this year. And at our ward party, Viv wasn't even scared of Santa. We are totally gonna score with presents this year.
Lots of DIY Christmas decorations have happened,
As well as party hangovers.
And there's always the annual trip to the city to see what there is to see. And here we see how cute babies are all bundled up for the cold:
We then add to the list with a birthday celebration with cake and friends,
And a little bit of Christmas caroling, too.
This year we started a new tradition of making a fort by the tree and reading our favorite Christmas stories. I have to say that this was one of my very favorite nights ever. I mean, look at those two cute people right there! It's safe to say that I'm in love.
Last but not least is this:
One of my favorite things this December was going to The Nutcracker put on by the San Francisco Ballet. I have been wanting to go for ages and ages, so a couple of my very best girlfriends and I did! It was BEAUTIFUL and I highly recommend going if you can. We got all dressed up and took way too many pictures in the huge mirrors. And there was even juice boxes and little Miette sugar cookies during intermission. Don't be haters, San Fran's got it goin' on. And so do we.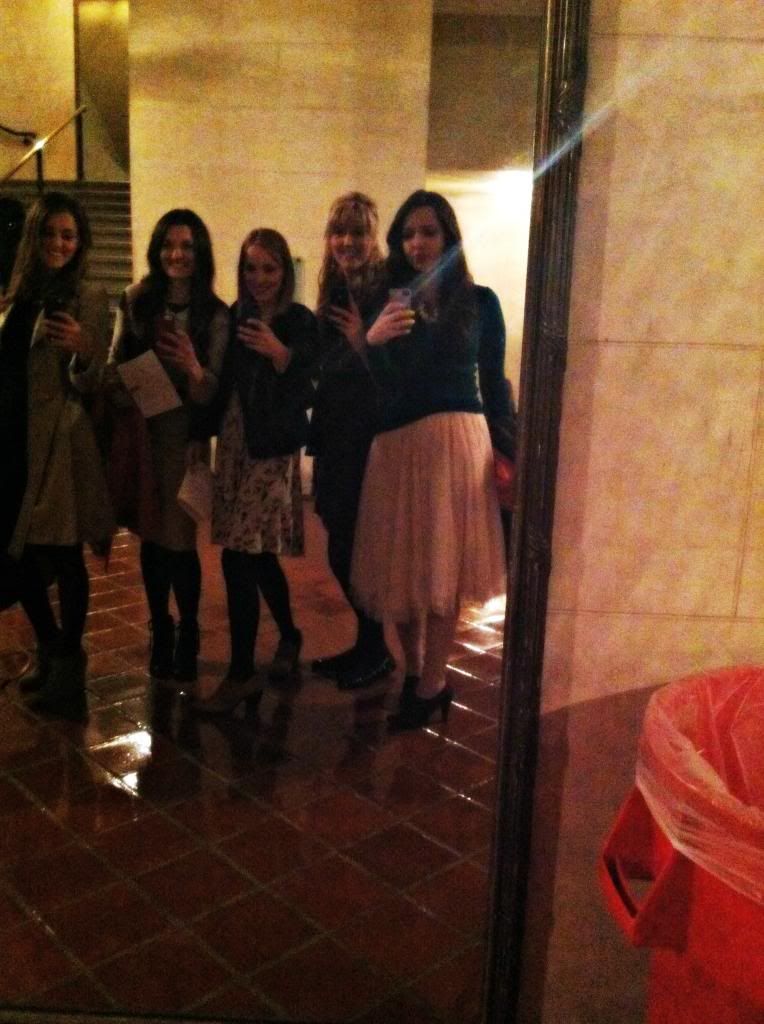 Can you tell we don't get out much? Because when we do, it gets craaaaazy. And we all realized our future dreams of becoming professional point ballerinas.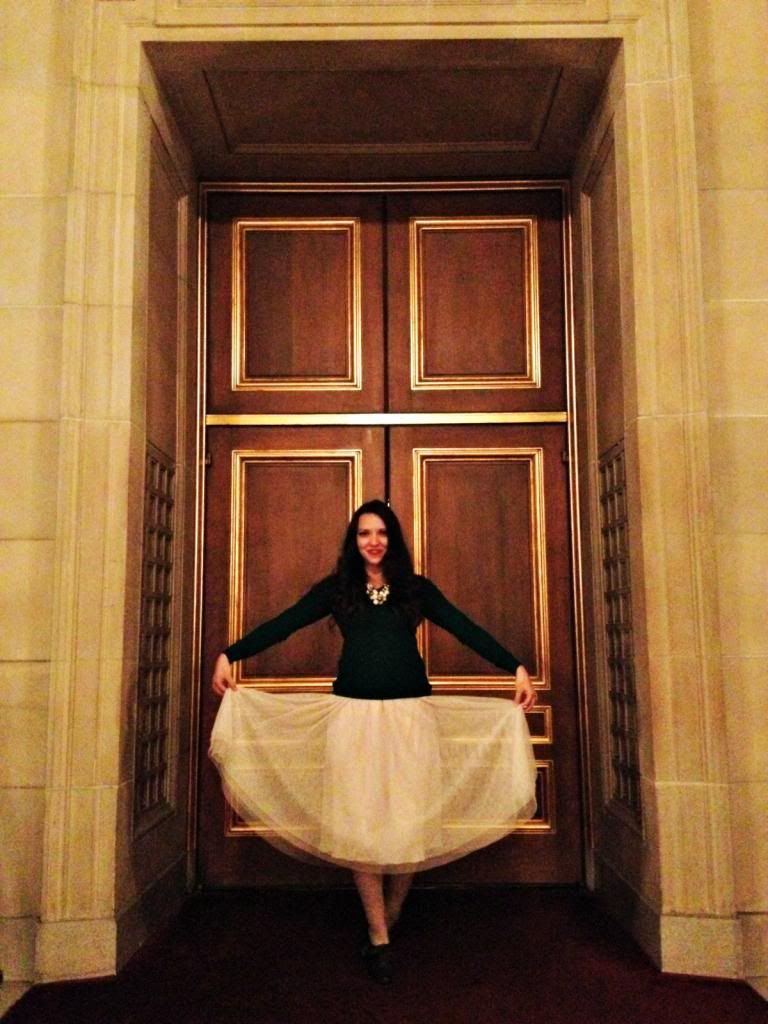 All I'm trying to say is this: we have loooooved getting ready for Christmas this year. And now we are in Utah, and the livin' is easy.
Have any of you done countdowns/advents/Christmas stuff? I'd love to hear!