That one time, at band camp, when we went to the library and took pictures in horrible lighting, and I had nothing else to say about it except this:
ugh. whoa. Get of my internetz, you sorry, blurry excuse of a fashion post.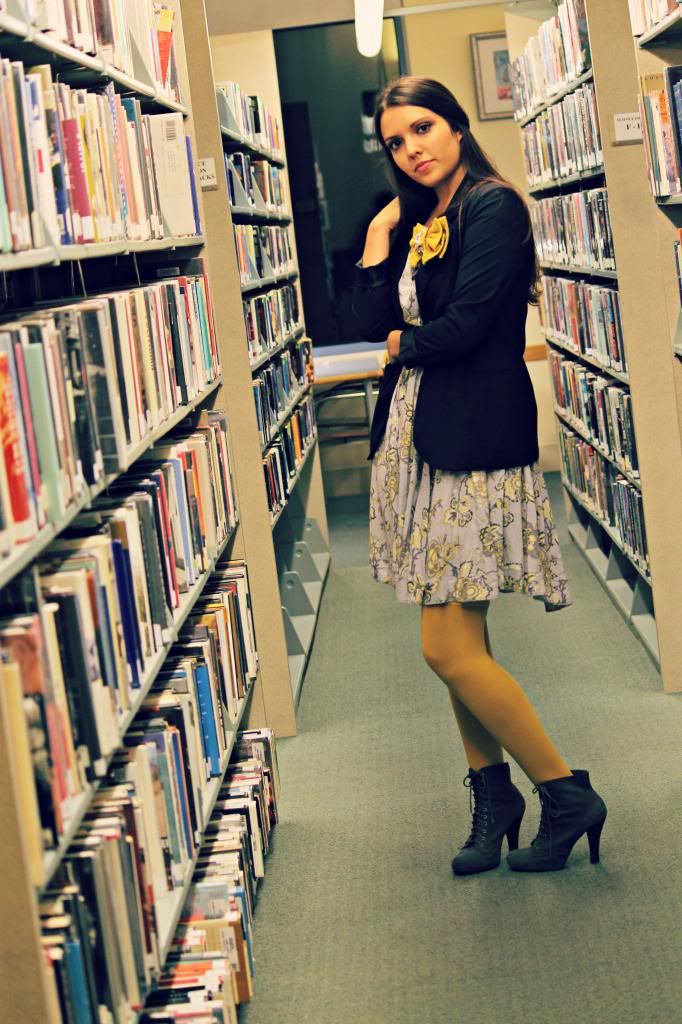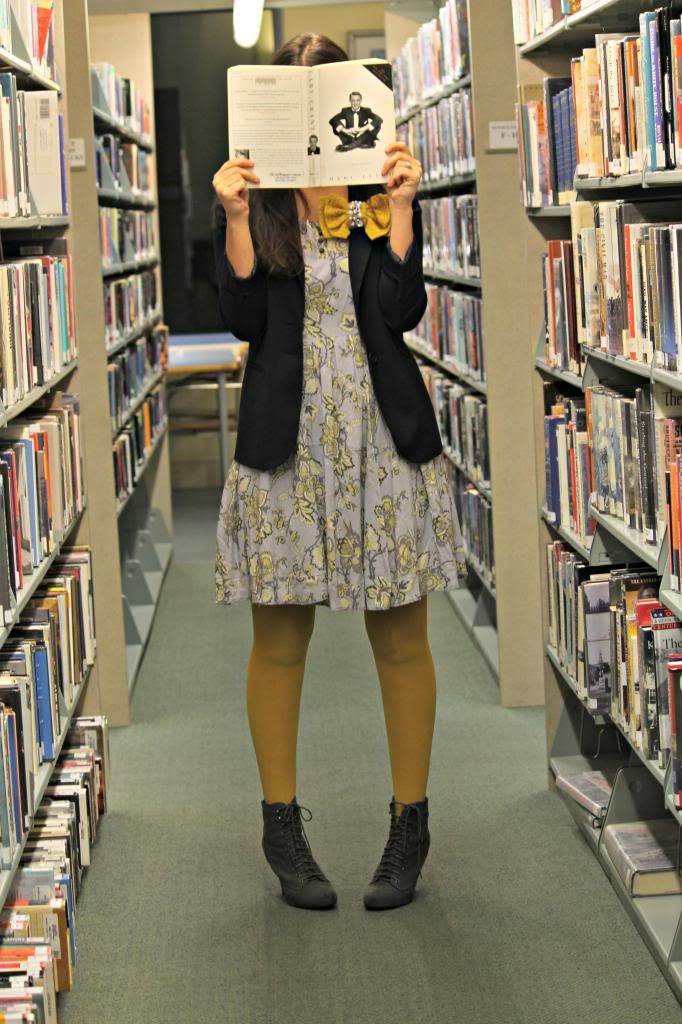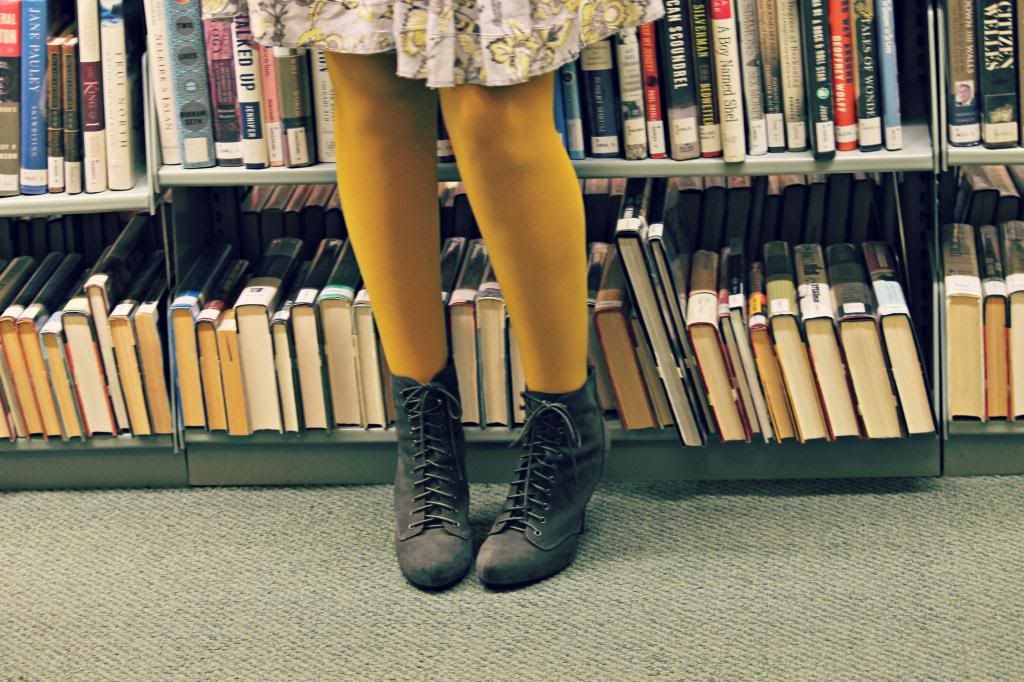 dress: F21 (old)// blazer: F21 (old)// tights: Target (old)// boots: Ruche (old)// Bow: Downeast
Happy birthday, Mr. President.
(and by Mr. President, I mean me.)
I'm off to do something exciting with a husband that took the day off of work for the commemoration of my day of birth.
I'm sure we'll go eat somewhere that has bacon and I'll get to sit around the house wearing my very special birthday suit, reserved only for days like today and do whatever I want.
I love birthdays.
Happy Friday my kidlets!