HOLLA, my home skillets!
It is currently 1 AM and I'm about to tell you about fondue.
Remember how much I looooove FONDUE??
Like, I want to marry it.
Remember last year
when I was hugely pregnant and Dale took me on a fondue date and I ate myself silly?
I don't know why, but I just really love skewering things on sticks and dipping them into glorious delciousness and eating them.
Dipping is fun. Even double dipping is fun when you fondue it.
So Dale and I recently acquired a couple of fondue pots, courtesy of our second annual Christmas Countdown. Dale surprised me with them because he knows my undying love for stuff like that.
It was supposed to be a fondue date night where Dale and I made cheese and chocolate fondue and fed it to each other in candlelight while fonduing it. (HA!), but instead we decided that maybe it would be cool to throw a party. An Ugly Christmas Sweater Fondue Christmas party, in which we would eat fondue, wear ugly Christmas sweaters and be merry. Because would you believe it? I've never hosted a party in my entire life. EVER.
So I did. And it actually didn't fail! And I wasn't even worried about it! Usually I'm freaking out about how to entertain people and it gets awkward real quick because I start doing the fast talk and loud laugh...and ya...
So some people came over, and brought their babies and fetuses and ugly sweaters too:
And chatted!
And there were glitter tipped feathers!
And food!
And babies that flirted!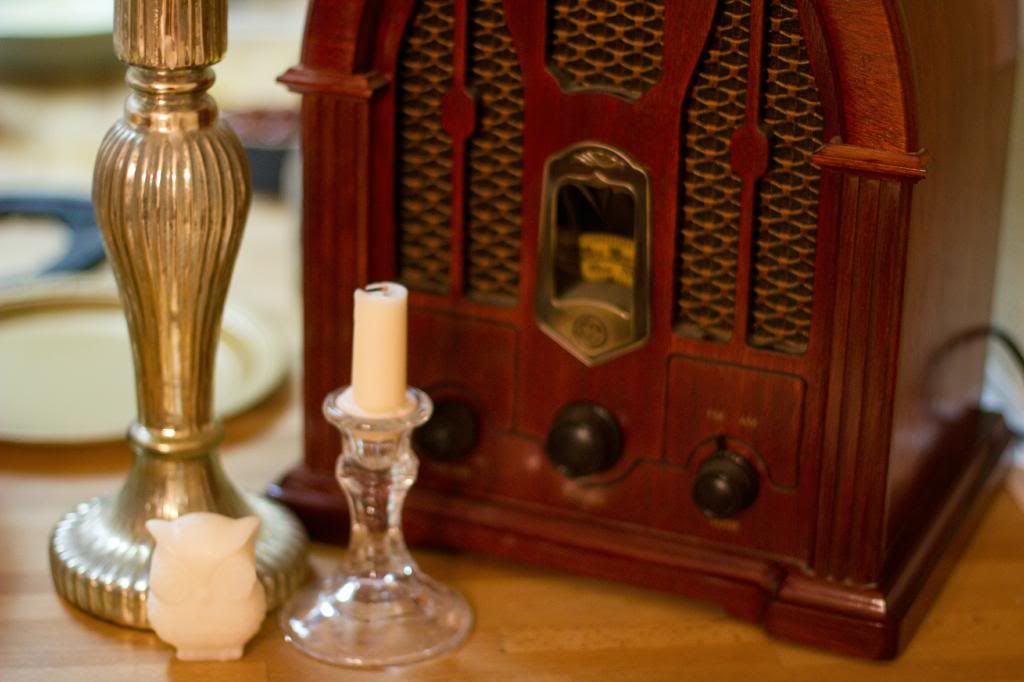 Also, a doe-eyed reindeer that liked to kill people with cuteness made an appearance: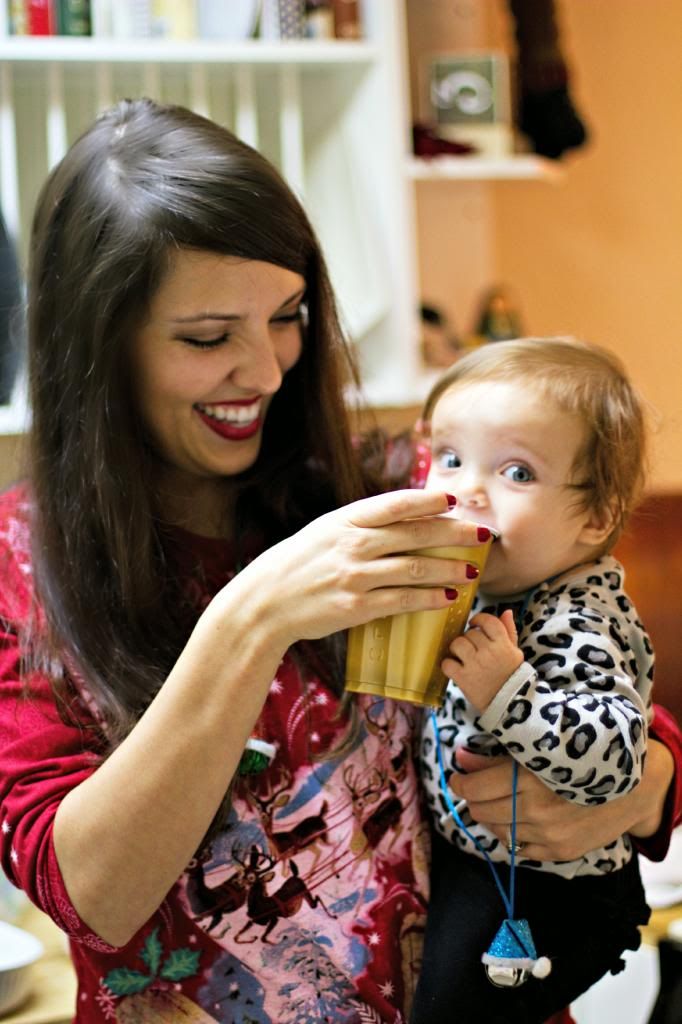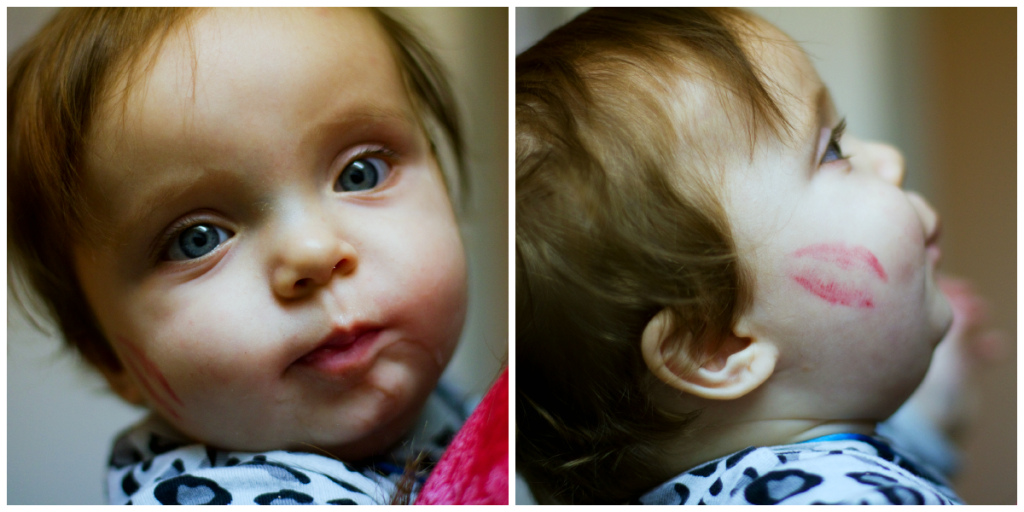 And that same little doe-eyed baby liked to hang out on people's laps and slobber on their jewelry (sorry Amy).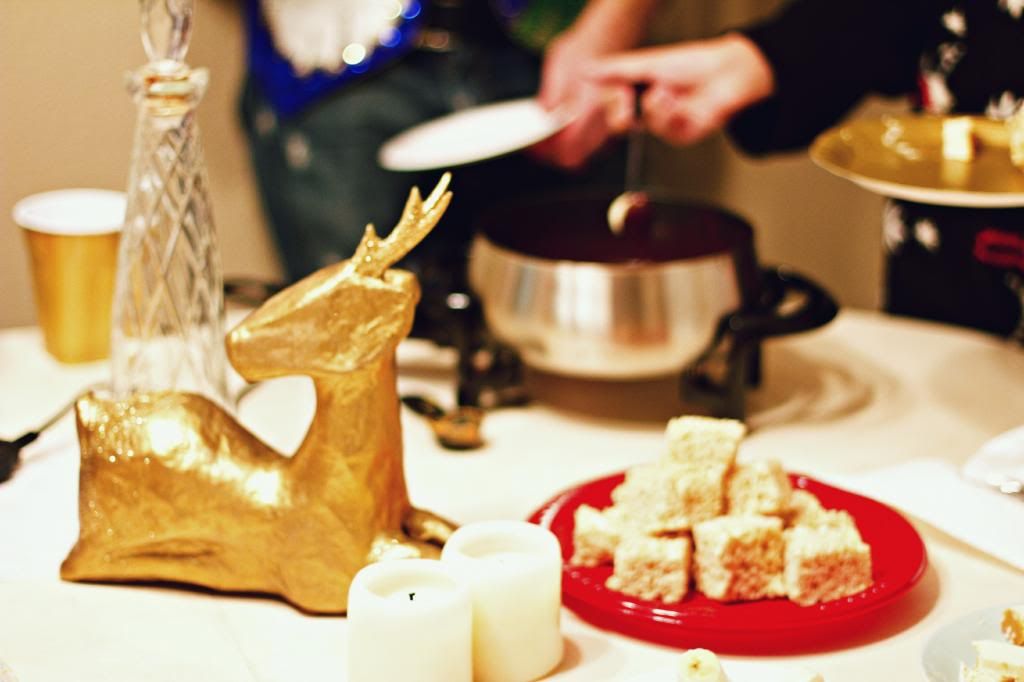 And anyway, there was lots of cheese dipping and chocolate dipping and all kinds of stuff in between. And I have to say, you can't really beat dipping food into a big pot of carbs or sugared deliciousness. Just sayin'
Behold: The famous Christmas vest, fondly known as The Vest, and also those killer biceps that wear it (courtesy of a certain ginger manly man I currently sleep with).
Oh. And portrait pictures! There were pictures, because the ugly Christmas sweater-ness had to be documented.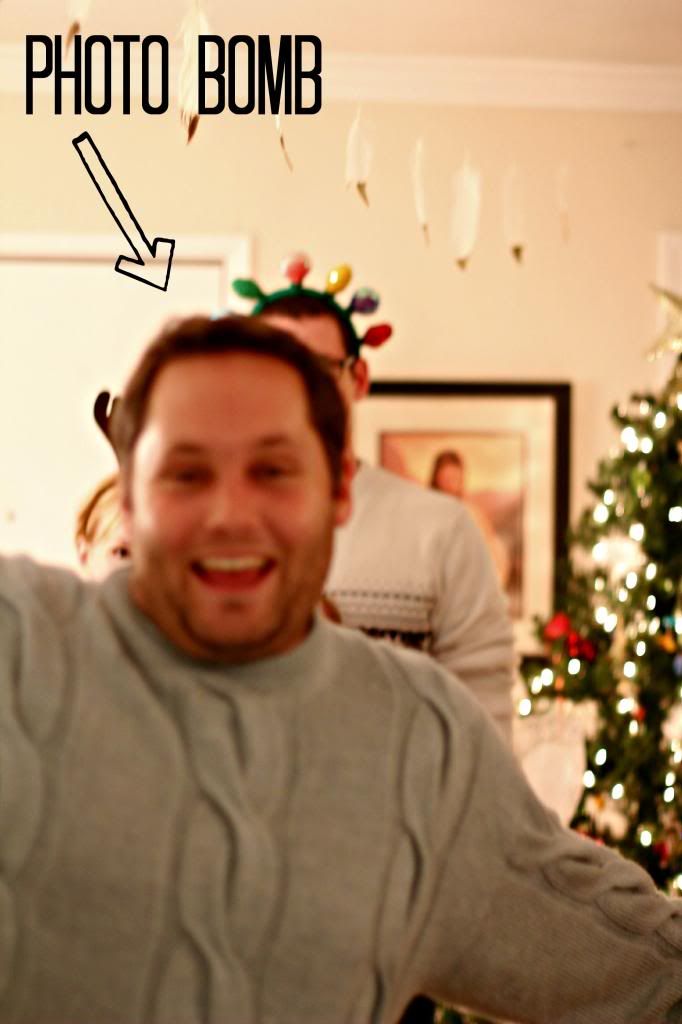 And if you were wondering, we actually
literally
do have stick figure friends named Ashley and Alden. It's kind of amazing that they even get around with their "condition", so I'm glad they could come to the party. But I think it's just one of the many reasons we're friends with those wonderful Aikele stick people. They are quite the handsome couple (NEXT TIME GET YOUR PICTURE TAKEN YOU GUYS!).
So anyway.
Ya.
That was that.
I'm telling you, if you only throw one party in your whole entire lifetime, throw a party that includes a fondue. Because....it was kind of awesome.
Merry Christmas, ya filthy animals!