Some things are just meant for each other, you know?
There's no other way around it.
-Peanut butter and chocolate
-Unicorns and glitter
-Bacon and more bacon
-Baseball and sunflower seeds
-Peeta and cake decorating
-San Francisco and trolleys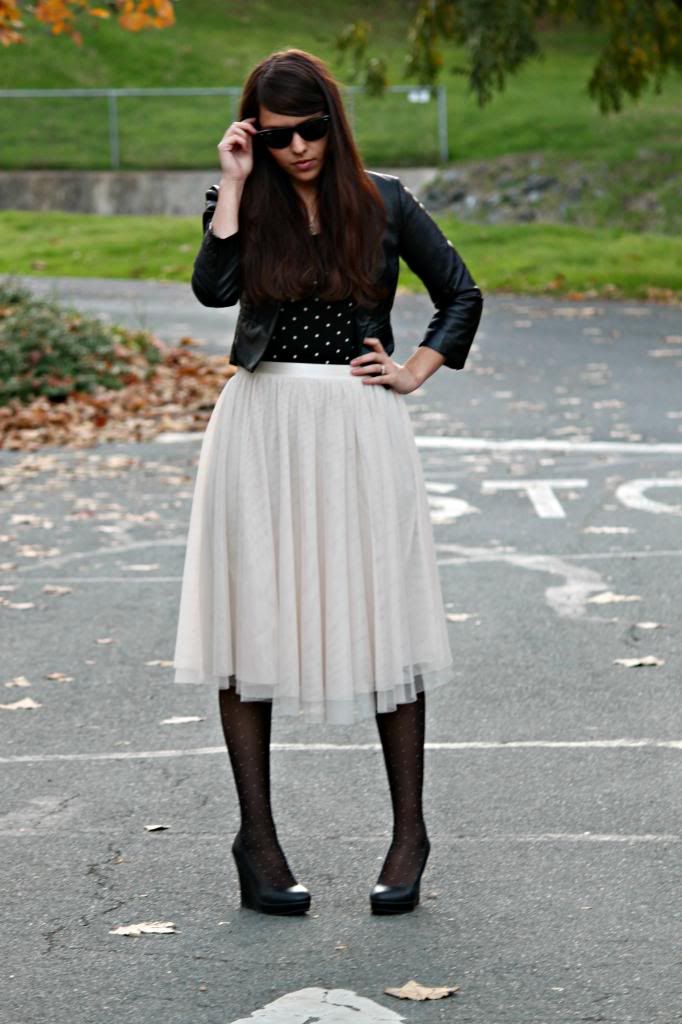 -Sex and lingerie (who even does this?)
-Babies and poop
-Christmas and Jesus
-Don Draper and swooning
-Christian Bale and batman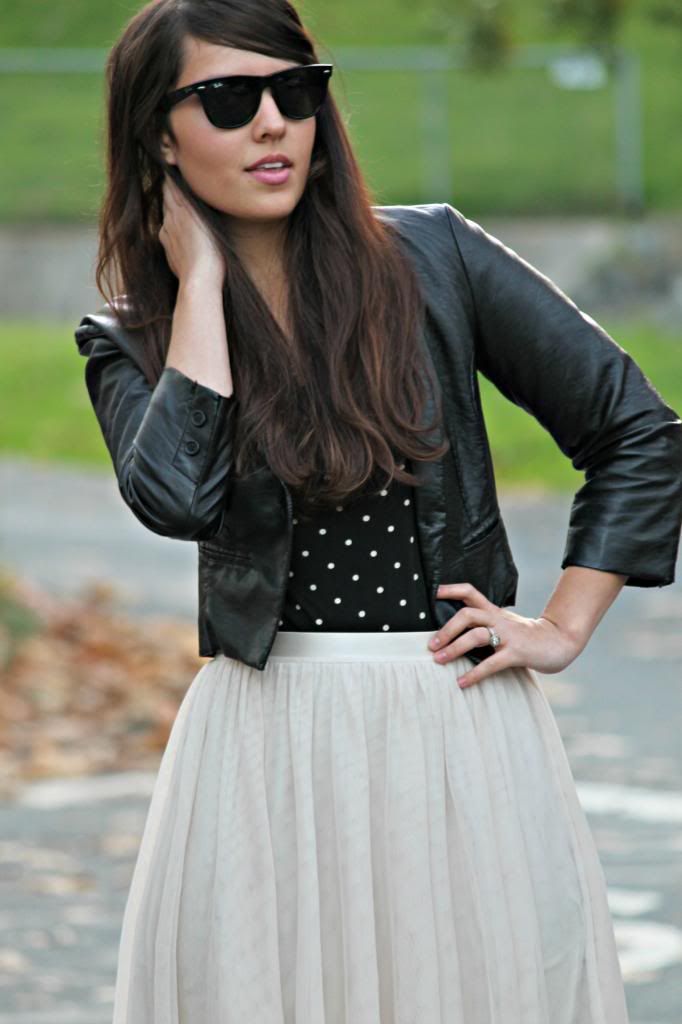 -Carbs and French bread
-Jack Shepherd and Lost
-Dale and gingers
-Michael Scott and That's What She Said jokes
-Rock Hudson and Doris Day
-Audrey Hepburn and fashion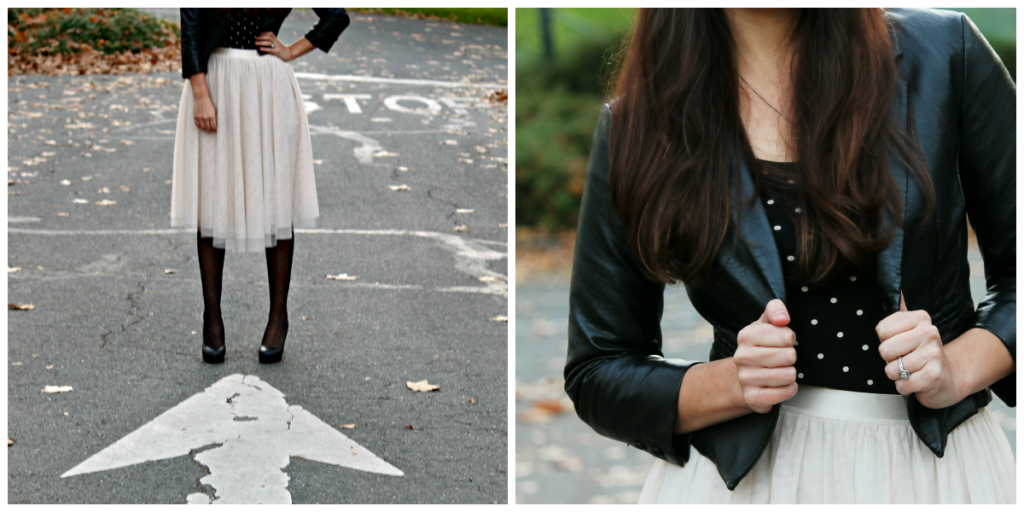 -Nudists and the Castro
-Twilight and garbage
-Stefan Salvatore and vampires
-Hawaii and sunsets
-Bruce Willis and hair
-Women and hormones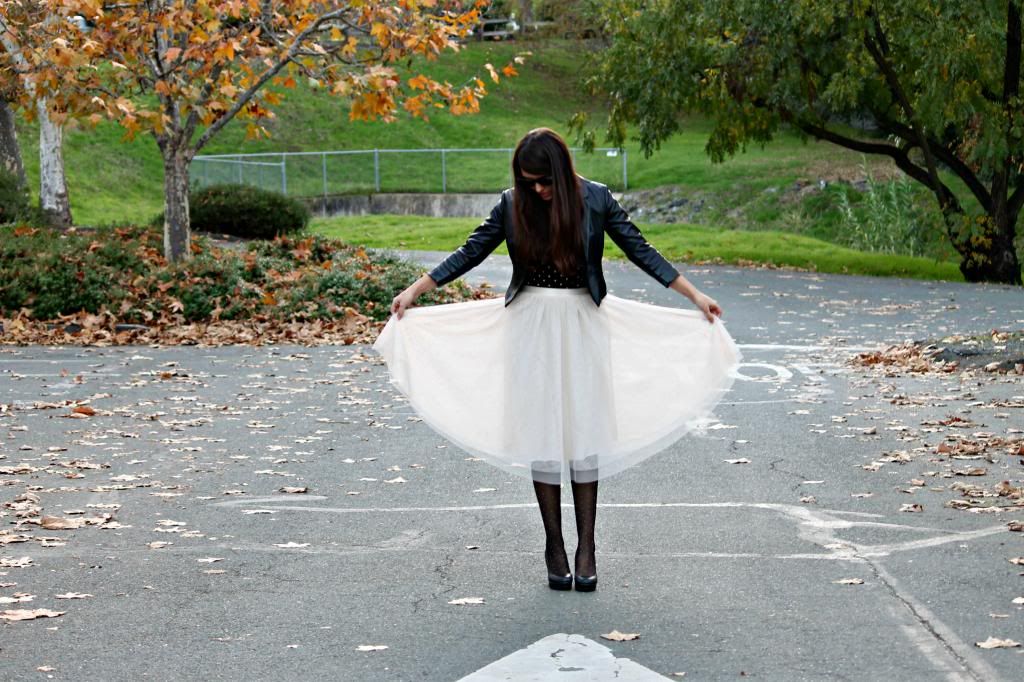 -Harry Potter and Hedwig
-President Obama and Slytherin
-One liners and Sue Sylvester
-Chips and salsa
-Instagram and hashtags
-Jimmy Stewart and awesome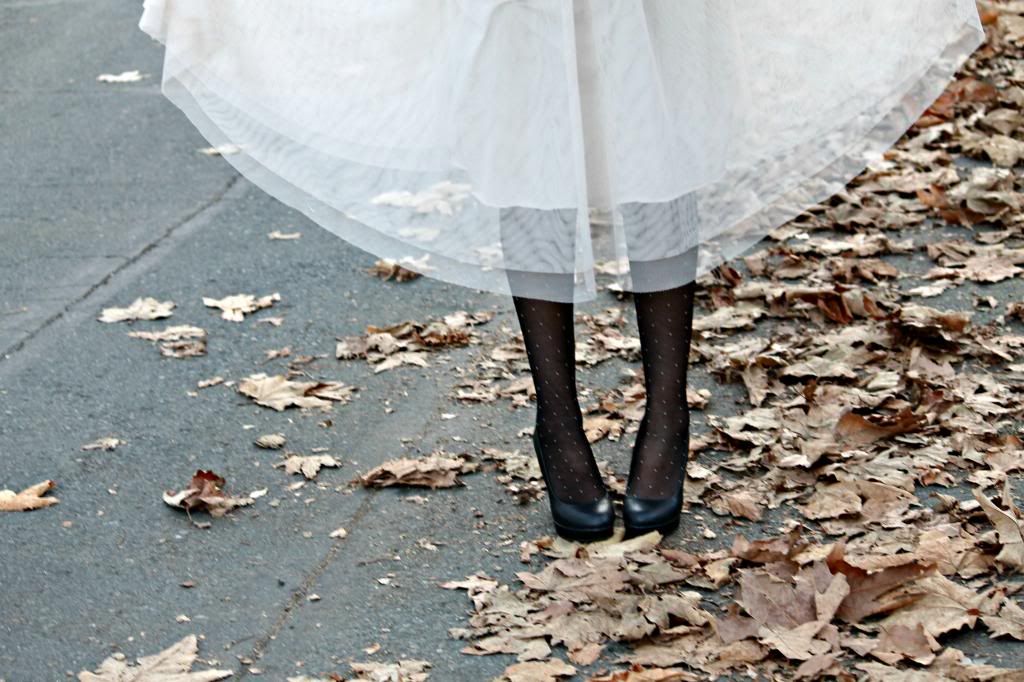 jacket: H&M (old) similar // shirt: Forever 21// skirt: H&M (old) similar // tights: H&M// wedges: famous footwear//
and as my sister would say: grilled cheese and sugar.....(she's blonde and has freakishly fast metabolism)
I don't think I need to go on.
But alas I will. Just once:
Leather and tulle.
It's the perfect combination of masculine and feminine. A transvestite, if you will.
I'm nothing if not politically correct
What are your perfect pair-ups?
Ten points if you can come up with one that makes me laugh out loud.