Happy Thanksgiving, my little turkeys.
Today, I have a thankful heart.
I'm thankful for a beautiful, healthy and spunky little girl (who's 8 months old today!). She is the sweetest, most adorable baby with the cutest smile and funniest little quirks. Freak. I think I'm in love.
I mean really.
LOOK AT THAT FACE!
And I'm thankful for my sweet husband. Because sometimes things are just bad. But he is
always
good. And he is always mine. And I think I'm the luckiest girl to have snagged a guy like him.
Since I have a little family of my own now, it's made me appreciate my own family one million times more. I miss them like crazy. And even though Thanksgiving is kind of sad when you're not around any family, it helps one million times to have amazing friends to be your family while you're away. I'm so thankful for the friends we have made in California...because um....How would I SURVIVE without you wonderful women? I just don't know. They feed us dinner, take my baby, and are some of the kindest, most sincere people I know.
So today, even though sometimes life is hard for everybody, I have a thankful heart for good people, a good country, good food, and a wonderful Heavenly Father. Because really, isn't He the reason that we have so much to be thankful for?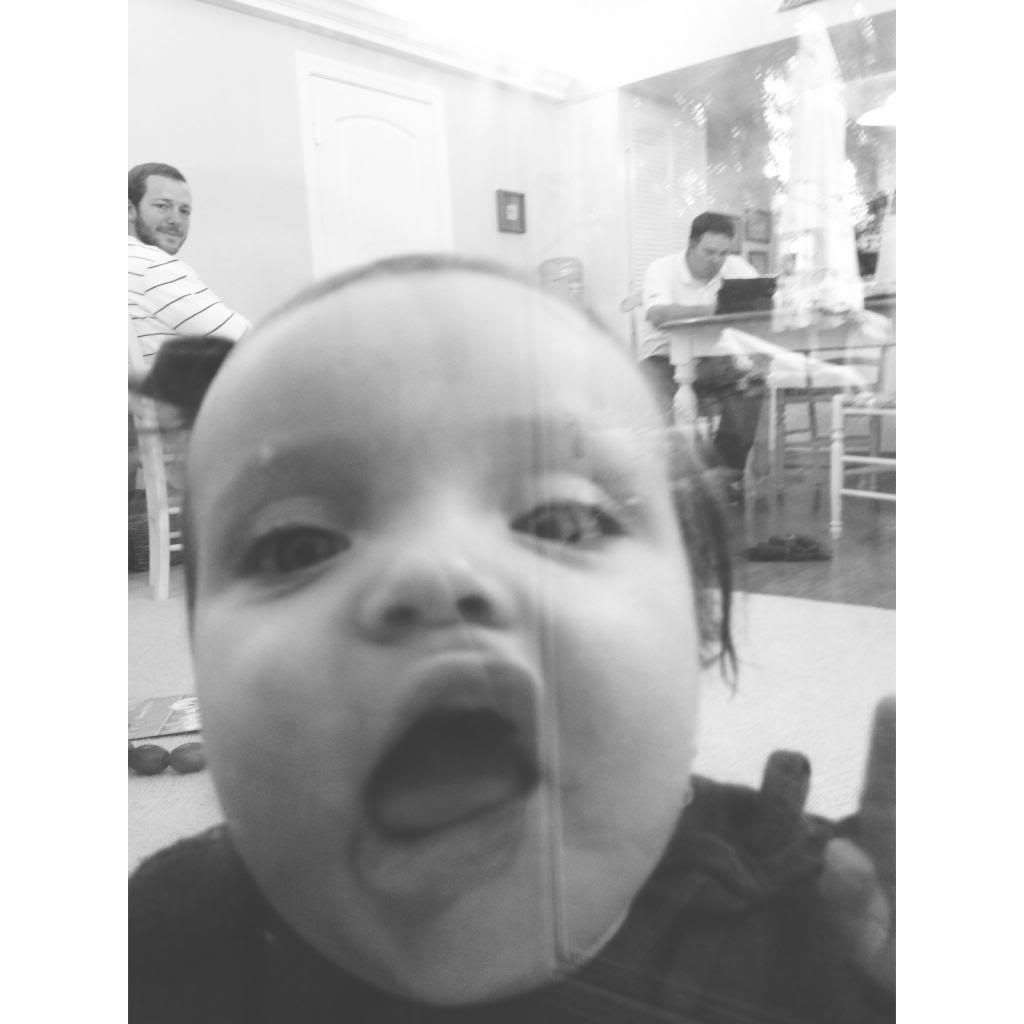 So, I say again:
HAPPY THANKSGIVING MY LITTLE TURKEYS