There was this one time when Dale played in a real live father/son baseball tournament with my stepdad.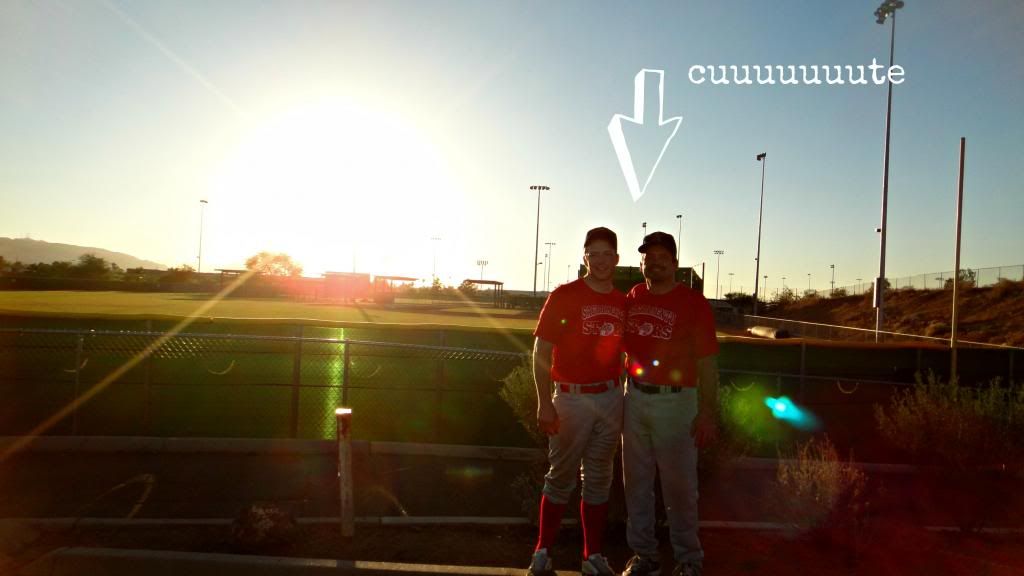 And it was legit.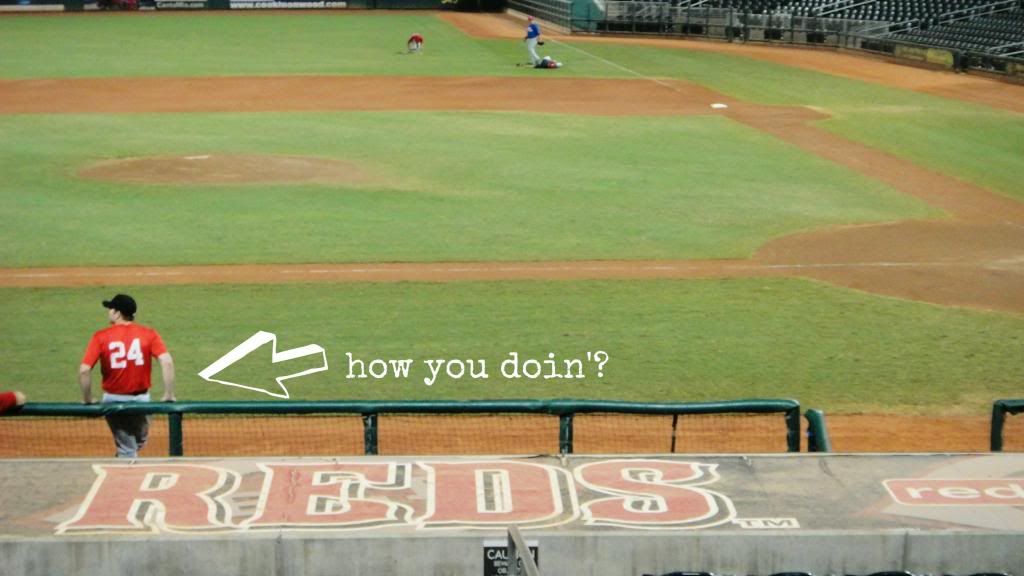 They actually played real baseball with real baseball pants (eeeeee!!!) and also real wooden bats and real live pitching.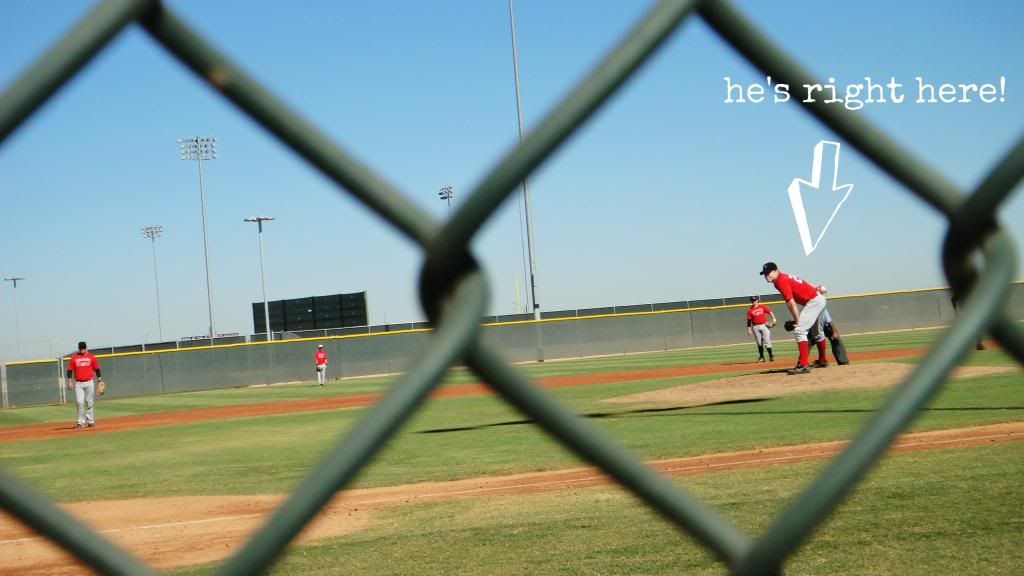 It was pretty awesome because I'll tell you what: it was in Arizona. In the fall. And Dale is
SMOKING
hott in baseball gear.
Like, do you guys remember when I told you about the time that
I had a major crush on him
in high school and I would go sit behind him in the bleachers while he was catching and look at his very nice butt?
Yes. I actually did that in real life, and I'm not even embarrassed about it. (maybe a little).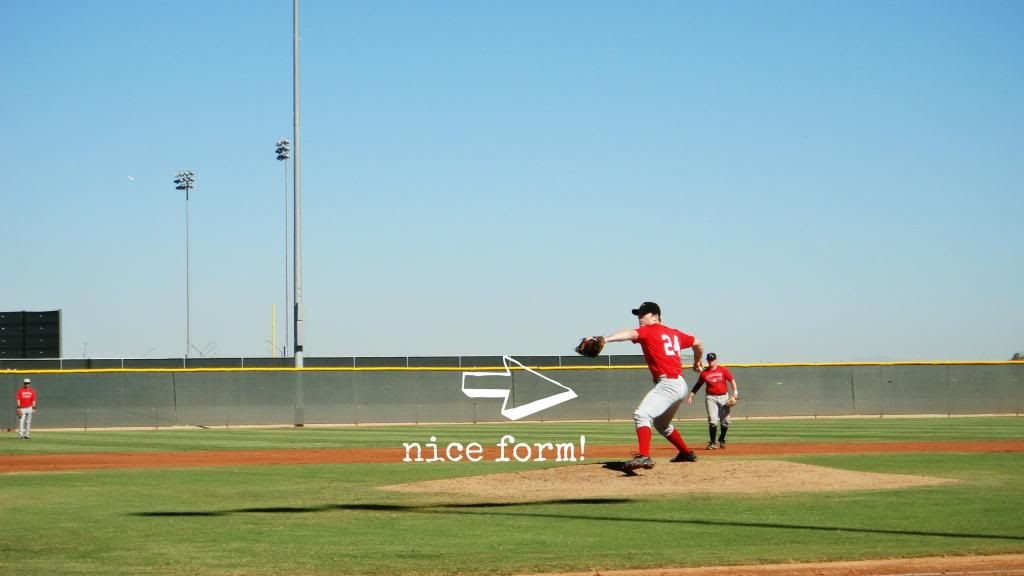 Anyway, the weekend was filled with fathers and sons and a lot of good, bad and so-so has-beens playing baseball together. Lot's of sore muscles and icy hot happened that weekend. Lots of sun and grandma time happened that weekend. And lots of thee most amazing hotel cookies happened that weekend (we're talking like two every night. PER PERSON.)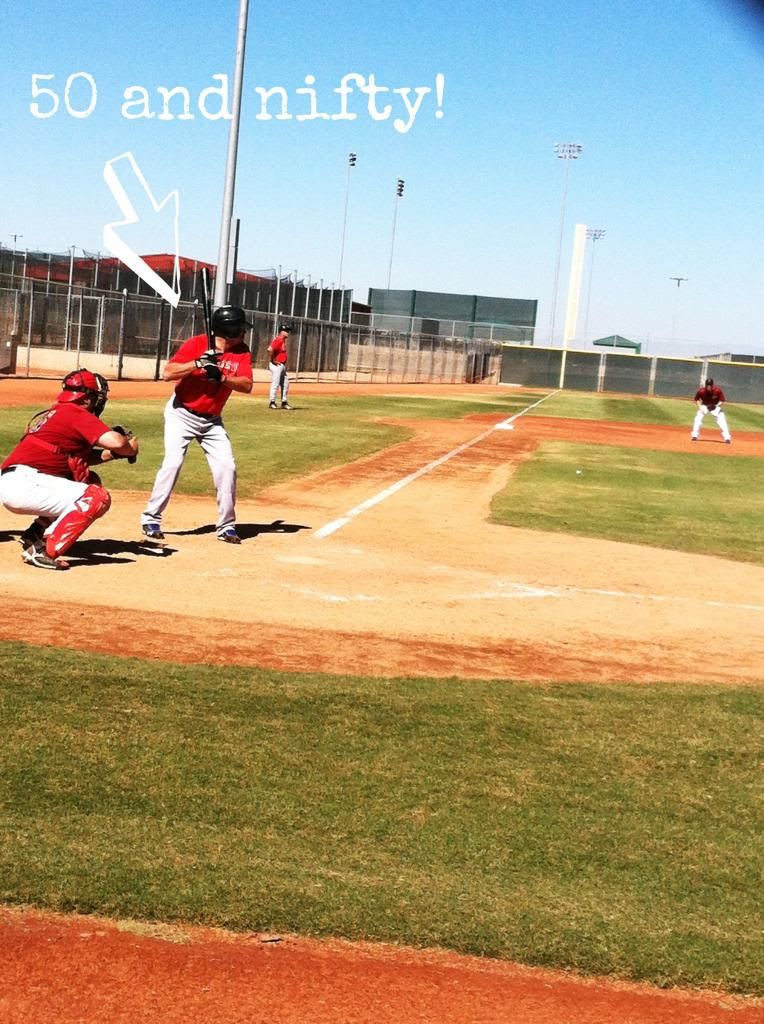 This tournament was Dale's dream come true. He's in love with baseball so much, he wants to be a polygamist so he can marry it. It's that serious.
Anyway, he hasn't stopped talking about it since it happened in October, and he's considered making a paper chain to count down the days until the next one. And I'm so ok with that. because dayum, boy. You hawt.
Also, it was fun to watch, and I'll take Arizona and sun and cookies and hotels and grandmas any day.