Bear Lake happened. As in my family reunion at Bear Lake. I got to visit Utah for a whoooollle week! Did I tell you that? It was divine. And for most of that, I got to see my extended family, which was also divine. On top of THAT, I got to be there when my brother got his mission call. You remember Tanner, right? My funnier-than-life younger brother? Well he got his mission call. On the phone.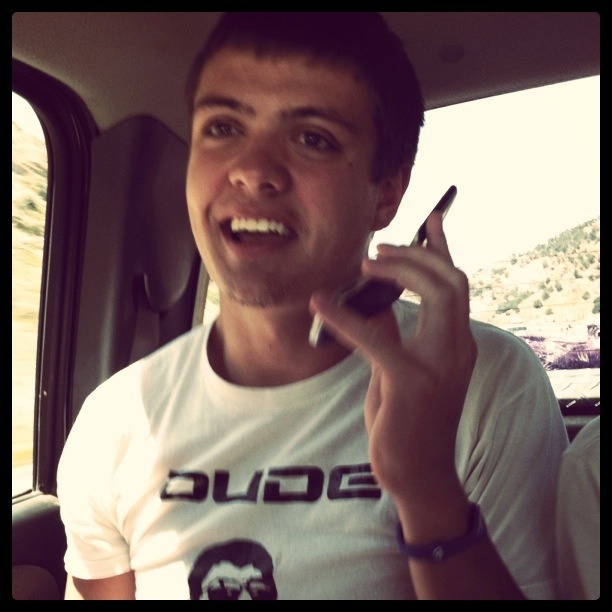 We were on our way to our family reunion, so he had one of his many girlfriends pick it up and open it for him and then read it over the phone. It was an intense moment. See below.
I'm so into videos right now, can you tell? They are all so poor quality and I without fail sound like a total idiot in them all. Welcome to the real me.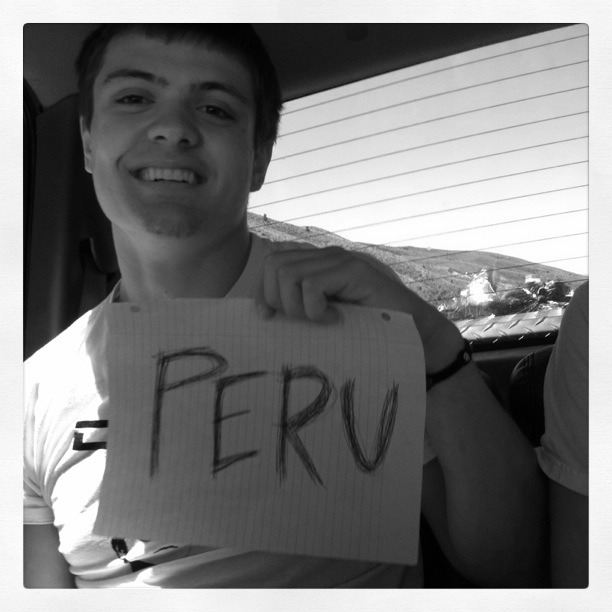 That's right! Cusco, Peru! He leaves December 7th! He was so excited. He may even get to learn some kind of indigenous language!
Then, we had the reunion. And what a reunion it was. We stayed in these aMAZing houses, one with 10 bedrooms, one with 9, 3 hot tubs, like 10 firepits, a pool table, all rooms decorated with a different themes. It was a dream. With a family as big as mine (60 and counting), we used all of the room. It was so amazing. Thank you to my aunt and uncle for getting them for us!
We went water weinie-ing and I succeeded in dumping my "i hate the water" mother.
aren't my grandparents just the sweetest? They are always holding hands. I hope Dale and I are just like them when we get old and gray. I love them.
We played with baby cousins a lot
And buried people in the sand.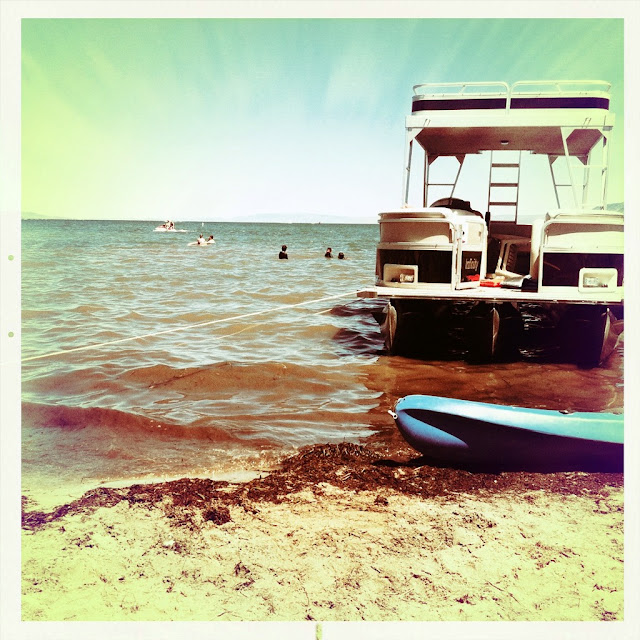 A little iphone documentation of the party boat. And it really is a party boat. The kids loooove it.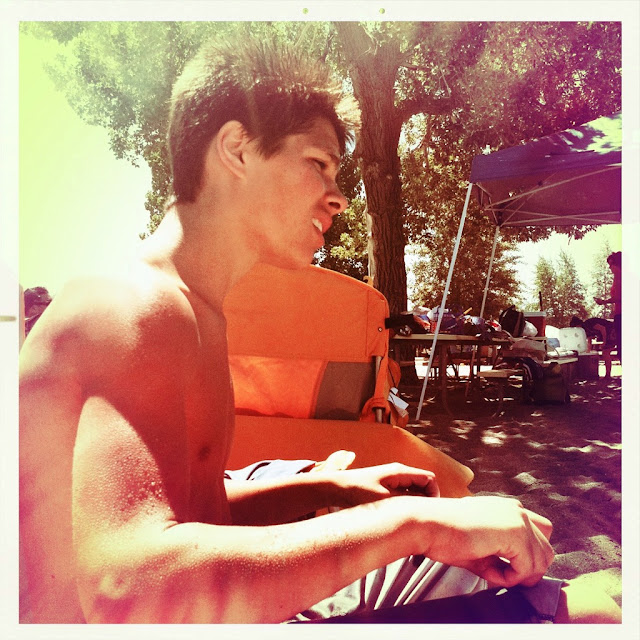 My hott Taylor Lautner look-a-like brother sporting the spiked windblown look.
My hott rockstar mom.
my likewise hott dad
The almost newlywed couple.
Claire stuffing her face.
A seagull that pooped on my cousin's blanket while he was sleeping. Sorry Suz.
My cute baby cousin that I love more than anything. Isn't he darling? We are buddies now.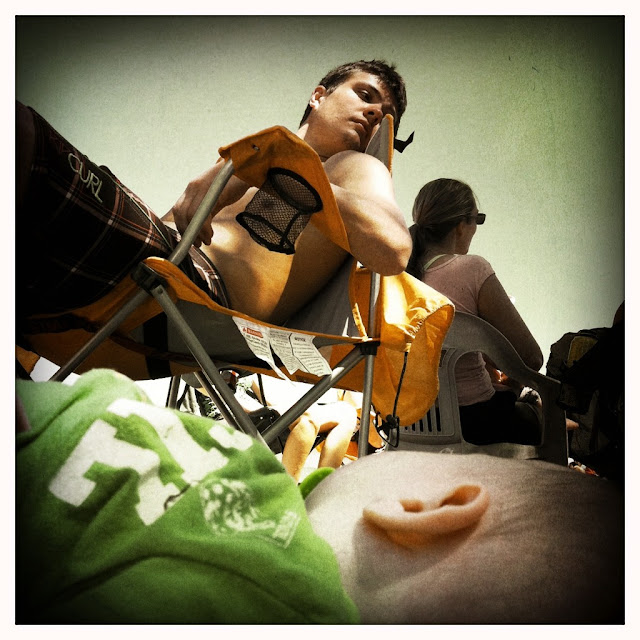 My sister did this most of the trip. "This" being texting. She's a maniac.
The newest missionary of the fam entertained the kiddos the ENTIRE time. They are seriously in love with him. I hope he gets married soon and has kids, because he will be the best dad. Maybe I should just have a kid? He would be a better uncle.
I also got to throw a quick and lame bridal shower for my darling soon to be SIL who I adore. She's the best and soooo good for my brother Dallin. They are perfect together.
Cute cousins.
Getting ready to waste everyone at "Minute to Win It", Petersen style.
I'm really good at squinching up my face. See?
We also got a little tipsy.
And even though I cheated, I still won this game. Booyah.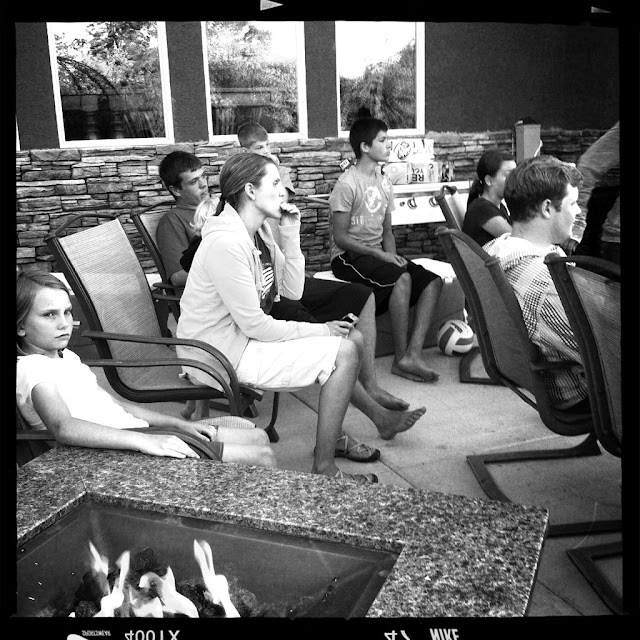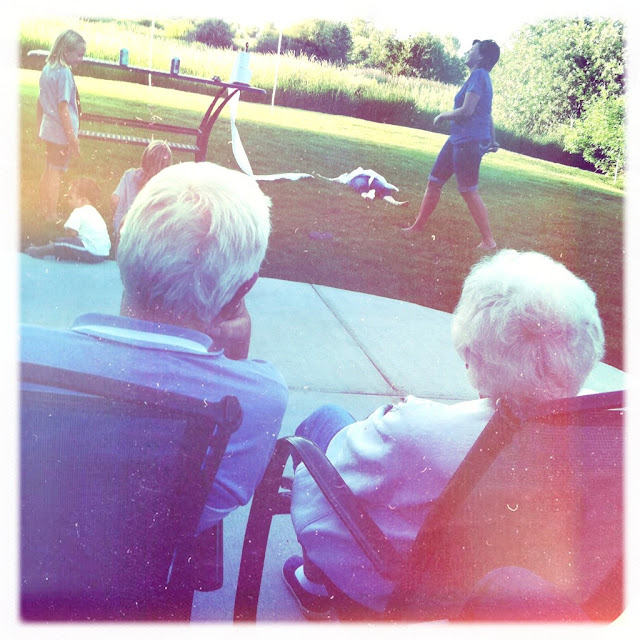 My family minus half my brothers, SIL's, dad and hubby. And I usually don't wear cowboy hats, but the occasion of lame family picture called for it.
Also, if you aren't friends with me on Facebook, you should know that this awesome burn is from a Pop Tart. That's right. A Maple Brown Sugar Pop Tart. Don't ask me how.
Anyway, Bear Lake was awesome and I loved seeing all of my family. I sure do miss you all when I'm out here on my lonesome.
Until next time!