If getting stuck at the airport because you and your mom got distracted while trying out a new pita place doesn't just suck the patience right out of your day,
Then finding out that the Sweet Tooth Fairy cake bites you bought specifically for your homesickness recovery process got melted in the Las Vegas heat while you and the same mom got distracted while shopping sure will.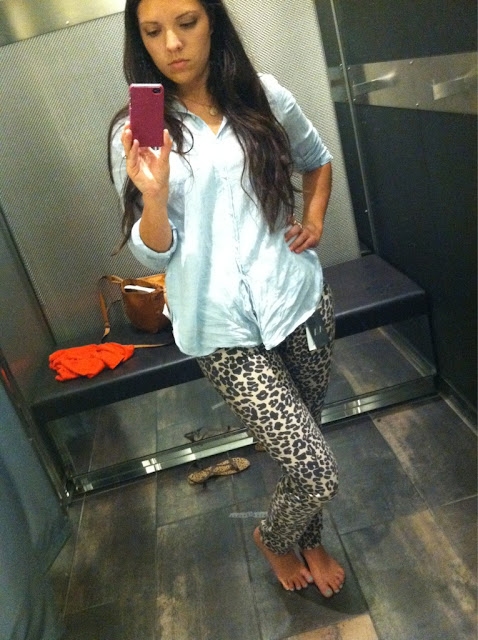 But I got these kinda freaky, kinda awesome, Rihanna-inspired cheetah pants. Weird I know. But that same mom mentioned above INSISTED. (I say edgy, you say ugly. Tamato, tahmahto)
Unfortunately, that cool purchase of happiness is getting cancelled out right this second as I sit on standby waiting for a flight while the little girl next to me "la-la-la-la's" her little head off loudly to a random tune while her mother feebly tries to shush her and play angry birds at the same time.
I'm going berserk. Did you catch that?
Some people are worried about being negative on their blog. I don't think I have that problem.